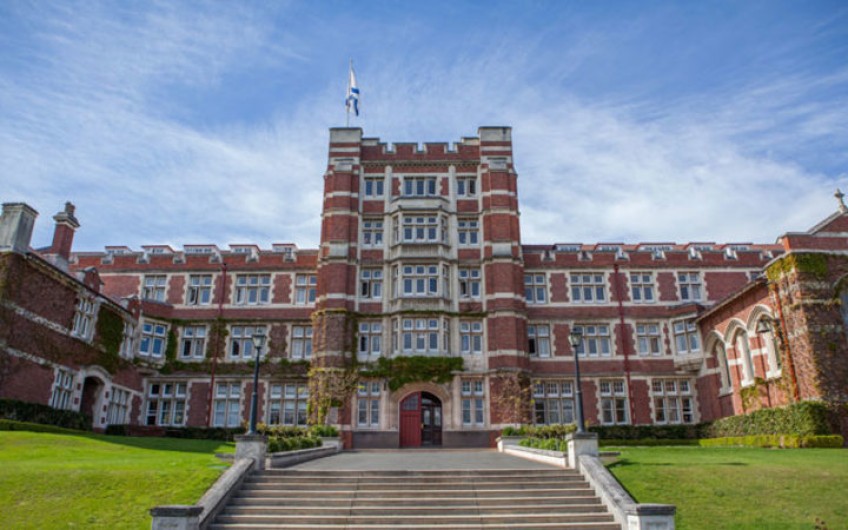 Ex-student opens up about toxic culture at Otago uni hostel, says she was raped
Apr 09, 2019
---
A former student who lived at an Otago University hostel claims she was raped in her room five years ago but didn't tell anyone because she believed her complaint would be dismissed.
Her allegations come after a series of claims published in the Otago student magazine, Critic, from women who say there is a toxic culture at Knox College and sexual assault and harassment are not taken seriously.
Olivia Montgomery said that on her second day at Knox College, the man in the room next door burst into her room at 2am and offered her oral sex.
A few weeks later she said she was raped in her room by an Otago student and former Knox resident.
"There was a tradition called returners where all the people who used to live in your area of Knox would come over and pick you up and then take you to a flat off-site of Knox where an ex-Knoxie used to live and they'd force you into drinking games and just basically force you to get really drunk," Ms Montgomery said.
She said the assault happened after she left one these parties and got a taxi home with someone she thought was a fellow Knox resident.
"Then I realised, like quite quickly that he actually wasn't from the hall, and that he'd just come over because he thought that, that meant he was coming home with me," she said.
"Then he just like started to like come onto me and I told him 'no, I don't actually, I don't want to do this, I don't really, I'm not comfortable'. But then he persisted and persisted and persisted, and when it gets to like your fourth time of being like 'can you please stop now'.
"It's just like oh my gosh, get out of my room, you know? You think it's like a means to an end, and that they will just leave. So then he assaulted me in my room," she said.
Ms Montgomery described three times when she was sexually harassed at Knox, which included being pinned against a bathroom wall and having to call security to remove a man from her room.
Two complaints she made about the aggressive behaviour were not treated seriously and that's why she didn't report the rape, she said.
"I just couldn't say anything about that, I just felt like shit and I just didn't know what to say and I just felt really like, I just felt like shit and didn't know how to broach that," Ms Montgomery said.
A person involved with managing Ms Montgomery's complaints would not be interviewed but in a statement strongly denied she wasn't taken seriously.
"Management took careful steps to check out the complaints including viewing CCTV footage and interviewing witnesses and the men involved before determining not to uphold the complaints.
"Those steps were documented. The person is sorry that Olivia did not feel she could come forward with her complaint about sexual assault."
'Issues of the past are a different story'
The Presbyterian Church owns Knox College, and its Assembly Council has appointed two lawyers to provide an "independent" and "confidential" forum for students with historic grievances.
It means Knox will not investigate complaints from former students itself.
Knox's board of governors, which took control in 2015, would not comment on any claims of assault that happened before that date.
Chairperson of the board David Richardson said he was confident the college could deal with any problems that relate to current students.
"Issues of the past are a different story, and I think that's very thoughtful and appropriate for the church to put this offer in for people who have issues from the past to come and be heard," Mr Richardson said.
Otago University said over the past three years, vice chancellor Professor Harlene Hayne, had led a major review of the policies and procedures for sexual misconduct of any kind anywhere on campus, in its colleges, and had offered support to affiliated colleges such as Knox and Selwyn.
Ms Montgomery said she dropped out of university and suffered long-term effects, including depression and panic attacks after her experiences at Knox.
She was speaking out now because she wanted the college to be held accountable, and for things to change.


---