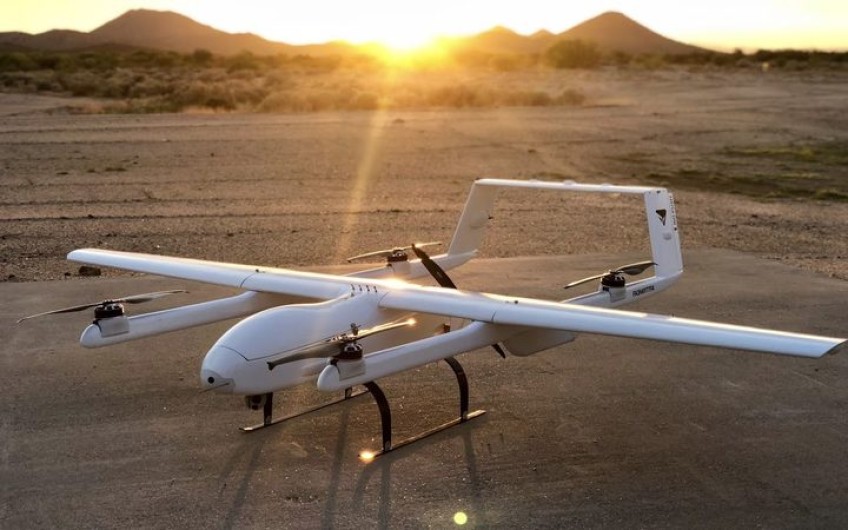 Drone testing plans in Central Otago worries local flyers
Sep 26, 2018
---
A tech start-up wants to use airspace in Central Otago to test large drones that could be used for long-range humanitarian and commercial work but local pilots are worried about safety.
Skybase in Christchurch has applied to the Civil Aviation Authority (CAA) to use restricted airspace in the skies over Alexandra in Central Otago.
But some pilots of light aircraft are worried it will shut them out, or even endanger them.
Tech start-up firm Skybase said at the moment these unmanned aircraft - which looked similar to long-range military-style drones - could not be operated beyond line of sight.
The firm's founder and chief executive Michael Read said for safety reasons, testing had to be done in a controlled environment.
Mr Read, a former Australian Air Force pilot, said upwards of $1 million had been invested in Skybase. Its focus is on using existing technology to advance the use of drones for commercial and humanitarian work.
"They came out of the military where they were used in combat, and then you've got the other end of the spectrum where you've got the toys that people fly around.
"You've got these two ends of the spectrum and we fit in the middle where we've got tools, not toys and we're here to improve people's lives," Mr Read said.
Skybase wanted to use the airspace over a 565 square kilometre area above Alexandra to test whether, for example, unmanned drones could be used for mapping natural disaster zones.
Mr Read said it was the future.
"This is the next big area of growth in the unmanned [aircraft] industry - beyond line-of-sight and it's not just flying where you can't see it, you're flying where you rely on supportive technologies because it's beyond radio wave propagation."
Alexandra was a popular base for training pilots and South Canterbury Aero Club's chief instructor Aaron Pearce was among those worried they could be restricted.
"At the moment that airspace is everyone's. It belongs to everyone and is free to use.
"The restriction limits it to that operator - it's at their discretion whether it's open or not to other people using it."
Mr Pearce said Skybase wanted to use airspace that, in some wind conditions, was the only place safe enough for light aircraft.
"It's exactly the bit of airspace they're wanting to potentially have the ability to close off, which is a massive safety issue for any light aircraft pilot or student."
The application to the CAA said the proposed test area was designed so it would not impose on other pilots.
Mr Read said Alexandra was their first pick for its weather, small population and not too much air traffic.
"On the pros side of things, that's where Alexandra sits but there are some drawbacks and there are some negatives. Some of the resistance - that's a pretty big negative but if you look at the balance of things it's a pretty good place to do it."
Mr Pearce said they were not against the idea - but how it was being handled.
"The whole concept in my view just hasn't been well thought through by Skybase. They also have not talked to the local users before they made the submission to the CAA for this bit of airspace."
Comments about air traffic have riled some local aviators, and to a lesser extent, the Central Otago mayor.
Tim Cadogan said the council owned the Alexandra Aerodrome, and Skybase seemed a bit misguided in its perception the skies were not busy.
"I guess if you compare it to most places in America or our neighbours in Queenstown our skies aren't busy, but for the local users the feeling was they are busy enough," Mr Cadogan said.
Skybase has headquarters in Christchurch, and what was described as footprints in the US, Australia and Indonesia. Its co-director was US-based Alexander Fleming.
Mr Read said any restriction would be temporary, but they needed community support to continue.
"The time is right to push this forward and if Alexandra is not the right area then there'll be another suitable area, but we would very much like to do it there," Mr Read said.
The CAA said the deadline for submissions had been extended until 7 November.
Main Image: The type of drone Skybase are wanting to trial. Photo: Supplied


---