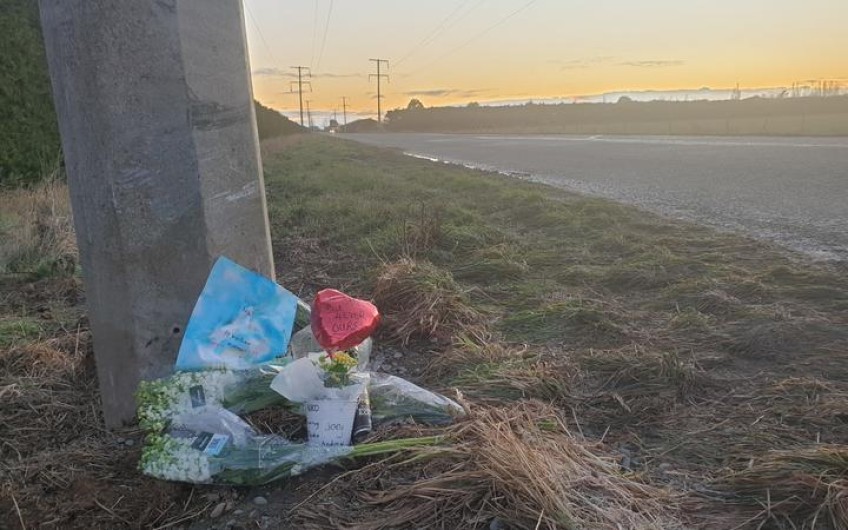 Driver pleads guilty over crash that killed five teens
Apr 05, 2022
---
The sole survivor of a car crash that left five teenage boys dead near Timaru has pleaded guilty to five charges of dangerous driving causing death.
Tyreese Stuart Fleming, 19, was driving the overloaded car when it smashed into a power pole with such force the car split in two in Washdyke on August 7 last year.
Andrew Goodger, 15, Niko Hill, 15, Javarney Drummond, 15, Jack Wallace, 16, and Joseff McCarthy, 16, were killed in the crash. Goodger was in the boot.
Police initially charged Fleming with five counts of manslaughter but he today pleaded guilty to the lesser charges of dangerous driving causing death at the Timaru High Court.
The court heard he obtained his restricted drivers' licence on August 4, just three days before the crash, and had been drinking alcohol before he got behind the wheel.
Fleming bought two boxes of Long Whites - a vodka-based drink - on the night of the crash and spent time with the other teens drinking at the Caroline Bay skate park, according to the summary of facts.
He posted a Snap Chat of him "vortexing" at least two bottles of Long Whites by swirling and sculling the drinks.
The six teens left in Fleming's car shortly after 7pm with Goodger in the boot.
Goodger spoke to a friend on the phone who heard a person in the background telling the driver to speed up.
The court heard Fleming lost control of the car at the intersection of Seadown and Meadows Roads at a speed of between 110 and 115km/h.
The car hit a concrete pole and split in two, throwing Wallace and Hill from the vehicle.
The front half of the car ended up 26 metres down the road.
All the passengers were killed instantly.
Fleming was taken to hospital where a blood sample returned a result of 50±2 milligrams of alcohol per 100 millilitres of blood.
He refused to be interviewed by police.
The following day he posted a message on social media from hospital saying "hello everyone just wanted to say I'm not dead I am very, very lucky to still be alive and I can't believe what has happened and I am so, so, so sorry to the families I have put in pain coz of stupid mistakes that I have made that has costed 5 lives".
Fleming will be sentenced on June 29.


---