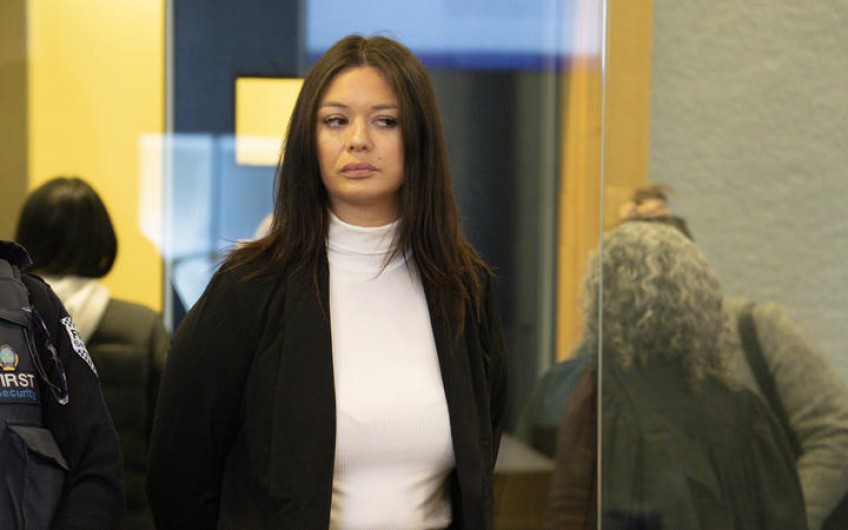 'Drive, drive, I just killed a cop' - Gunman told accused getaway driver
Jul 21, 2021
---
The woman accused of being a getaway driver after the murder of police officer Matthew Hunt told the police she drove the gunman away because he threatened her.
Natalie Bracken is on trial alongside Eli Epiha at the High Court at Auckland, where she denies a charge of accessory after the fact of murder.
Epiha admits one charge of reckless driving causing injury and one charge of murder, but denies the attempted murder of Hunt's colleague David Goldfinch.
In a police interview played to the jury this morning from the day after the shooting last June, Bracken told Detective Sergeant Ashley Matthews she did not know Epiha although his face looked familiar.
She said she was having a cigarette at a house next door to her ex-boyfriend's on Reyenlla Drive when she heard a crash and ran across the road to help an injured bystander.
Bracken recalled seeing a "big dude" with a long plait and a camo t-shirt "shooting at the two cops" who at that stage, were both alive.
"There were just heaps of big bangs," she said.
She recalled the gunman firing at one of the officers from at most, 2 metres away.
She did not see Hunt being killed, but said she looked away, then saw an officer lying on his back in the middle of the road.
Bracken said she was running back across the road to retrieve her phone, when she saw the gunman trying to get into her ex-boyfriend's Mazda.
"He was like get me the f*** out of here. Take me in this car now," she said.
"I was so scared. I thought he was going to shoot."
She told the officer she did not know what to do, and did not want him to keep shooting at anyone, so she retrieved the keys from the car's footwell and opened the door.
"He was like 'hurry the f*** up', I jumped in the car and drove him away," she said.
"I didn't realise the extent of what I was doing. I thought I was doing the right thing."
Bracken said Epiha showed her directions on his phone, and they drove for about 10 or 15 minutes before she dropped him off.
"He was like 'drive, drive, I just killed a cop'," she said.
In court, Bracken hid her face as the video was played.
Earlier in the trial, the jury saw a video taken by a nearby resident, which appears to show Bracken driving away in the silver Mazda, with the gunman in the passenger seat.
Bracken was found by the police at a Te Atatū address and arrested.
The trial before a jury and Justice Venning continues.


---