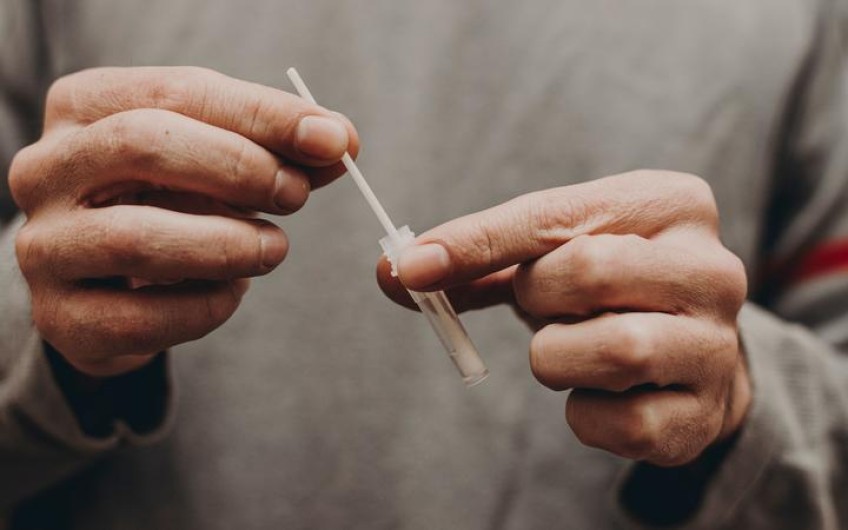 Tuesday: 14,120 community cases, 23 deaths, 692 in hospital
Apr 05, 2022
---
There are 14,120 community cases of Covid-19 and 23 further deaths to report today.
This is a jump in numbers from yesterday, when there were only over 10,000 cases, but a fall in hospitalisations.
The Ministry of Health says the jump in numbers is not unexpected as there is usually lower testing and reporting in the weekends.
There are now 692 people in hospital, with 30 people in ICU or HDU.
Cases in hospital are in Northland: 31; Waitemata: 105; Counties Manukau: 127; Auckland: 101; Waikato: 77; Bay of Plenty: 35; Lakes: 14; Tairāwhiti: 2; Hawke's Bay: 28; Taranaki: 11; Whanganui: 4; MidCentral: 21; Wairarapa: 2; Hutt Valley: 15; Capital and Coast: 15; Nelson Marlborough: 13; Canterbury: 49; South Canterbury: 8; West Coast: 5; Southern: 29
The total number of publicly reported deaths with Covid-19 is now 428.
Of the 23 people whose deaths are reported today, eight were from the Auckland region, six from Waikato, two from Bay of Plenty, two from Lakes, one from Whanganui, two from the Wellington region, one from Canterbury, and one from Southern.
One person was in their 40s, five were in their 60s, two in their 70s, eight in their 80s, and seven were over 90.
They include people who have died over the past nine days. The ministry says the delay in reporting can be because people died with Covid-19, rather than of Covid-19, and because Covid-19 may have only been discovered after someone has died.
The seven day rolling average of community cases is 12,785.
At the border, 48 new cases are being reported.
There were 23,363 rapid antigen tests reported in the last 24 hours, and 5,967 PCR tests.
There have now been 4,025,668 first doses of a vaccine administered; 3,975,064 second doses; 34,418 third primary doses; 2,590,992 booster doses: 259,550 paediatric first doses and 92,126 paediatric second doses.
Yesterday, the Ministry of Health reported 10,205 new community cases of Covid-19 and nine further deaths.
Prime Minister Jacinda Ardern also announced at yesterday's Post-Cabinet media briefing that the country will remain at the red Covid-19 traffic light setting.
She said the rolling average of cases had declined 36 percent in the two weeks since the government refined the traffic light system.


---