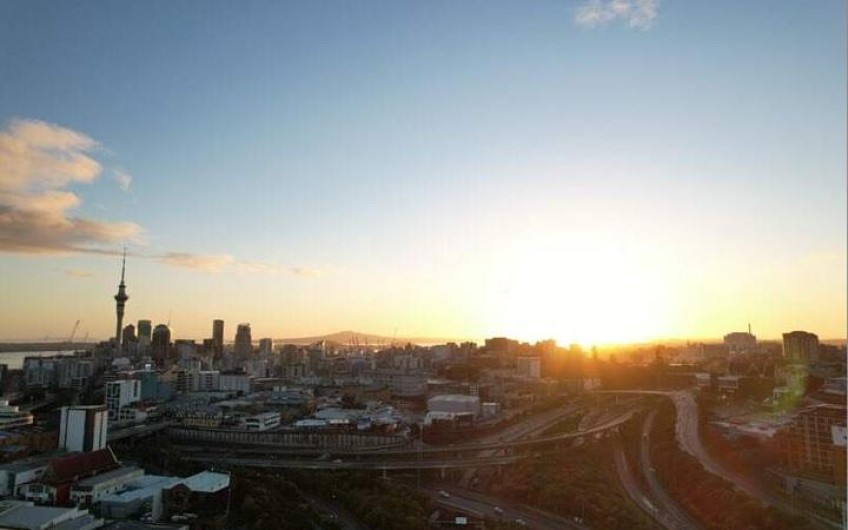 Covid-19 modeller Shaun Hendy: 'We are dealing with a large cluster'
Aug 19, 2021
---
A Covid-19 modeller says he is reasonably confident that New Zealand's strict level 4 lockdown will be able to control an outbreak of the Delta variant but warns that Auckland is likely to be in lockdown for longer than seven days.
Health authorities announced three new cases last night, taking the total number of active community cases to 10, and new cases from overnight have not yet been announced.
One of the most recently confirmed cases in Auckland is suspected to have been infectious more than two weeks ago.
There are now at least 68 locations of interest across Auckland and Coromandel.
Professor Shaun Hendy, who is a Covid-19 modeller at the University of Auckland, said the models suggest that there could be about 100 cases out in the community although there is still a lot of uncertainty and new information may change that outlook.
"Obviously that case that was discovered yesterday from several weeks ago suggests that we are dealing with a large cluster and the models suggest that around about 100 cases might be out there."
Hendy said the current information shows that the decision to move very swiftly into level 4 lockdown was the right one and it will have considerably cut the opportunity for the virus to spread.
He said with a cluster all of the case numbers are not seen at once and the daily case numbers of Covid-19 are telling us about the transmission that took place last week.
"So over the next few days, as we find more cases, we're really starting to just tick off maybe the 100 cases that are out there, but the transmission rates will have come right down."
Hendy said over the next week people need to look at whether there has been any spread of Covid-19 to essential services, many of which are still operating.
"What would be really unfortunate is if we did start to get spread in people who still have to be out and about but hopefully we've dodged that and so we'll start to see case numbers come down next week."
Hendy said he is reasonably confident that alert level 4 in New Zealand is stringent enough to control a Delta outbreak and knowledge about how Delta spreads can be used to make level 4 more effective.
"We know that the primary root is airborne transmission, aerosol transmission, and so that means measures such as more widespread mask use and better social distancing should work very well this time around."
He said one thing New Zealand could make better use of is more rapid Covid-19 tests and although they are not as accurate as the nasal tests that have been used here, they can be done more frequently and the results come back faster.
"That's something we could be looking at for our essential services, certainly our border, once we get this under control, to stop that transmission before it gets into networks of people who are still out there and still having to work together."
Auckland lockdown likely to be longer than seven days
Hendy said it is pretty clear that the lockdown in Auckland is going to be longer seven days.
"We're probably not looking at a situation where we're going to be able to quickly contain and eliminate this cluster, this is going to take probably a couple of weeks."
But he said in terms of the rest of the country, it will be necessary to wait and see.
"We'll be getting the wastewater tests from around the country, and you know obviously people in a lot of other parts of the country, people who've been in Auckland maybe been in those locations of interest will be getting tests over the next few days and so we'll get more information about what's going to happen in the rest of the country soon.
"However I think at this stage in Auckland I think it's pretty clear we're going to have a longer lockdown than the initial seven days."


---