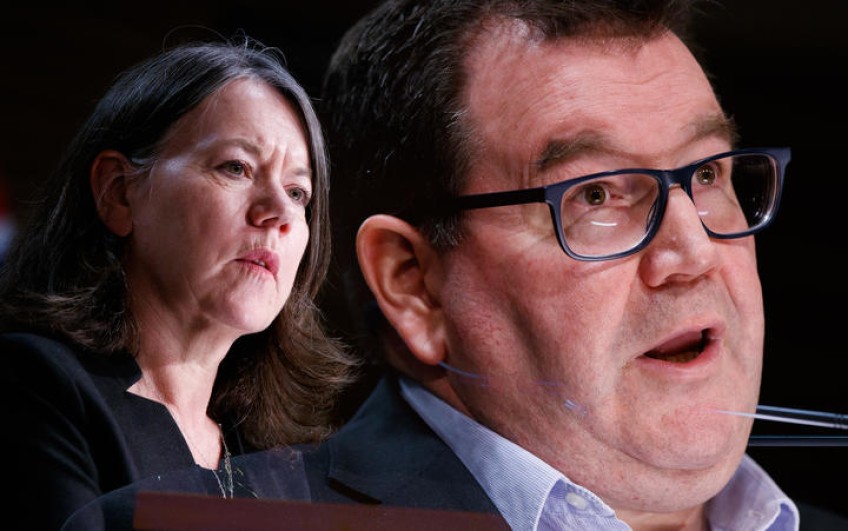 71 new cases: 'Large number' of gatherings in homes - deputy PM
Oct 14, 2021
---
Grant Robertson and Director of Public Health Dr Caroline McElnay have given the latest update on the government's Covid-19 response.
There were 71 community cases reported today - all in Auckland - after 55 new cases of Covid-19 were reported in the community yesterday.
Speaking at today's briefing, Robertson the rise in case numbers were not unexpected, "but they are rising more quickly" and the government was continuing to act on public health advice.
"Every day we discuss the cases and the numbers with public health teams on the ground in Auckland and in the Ministry of Health. Their advice has not changed. We can actively control this outbreak at alert level 3."
He said "very few" of the cases were coming from transmission in the workplace.
"Where they are coming from is still within households, some in our health settings, and a large number in gatherings inside peoples' homes. We did see this happening in alert level 4 as well, and sadly it has continued into alert level 3.
"These gatherings inside peoples' homes are not allowed in alert level 3 as much s they were not allowed in alert level 4.
"My message today is clear: We need people in Auckland to stick to the alert level 3 rules."
He said the outbreak was not in a small geographical area, it was affecting people in all parts of the city.
"Which makes it everyone's job in Auckland to help prevent its spread."
Yesterday, the government announced the current Covid-19 alert level 3 response in parts of Waikato and Northland will remain for another five days. The areas will remain at the current level until at least Monday. Auckland continues to remain at step 1 of level 3.
In Northland, there have been no reported cases since two women travelled there from Auckland and tested positive for the virus.
Today, two women who travelled from Auckland to the South Island have been arrested in Blenheim and charged with failing to comply with a health order.
Police and the Ministry of Health are investigating how they were able to leave Auckland.


---