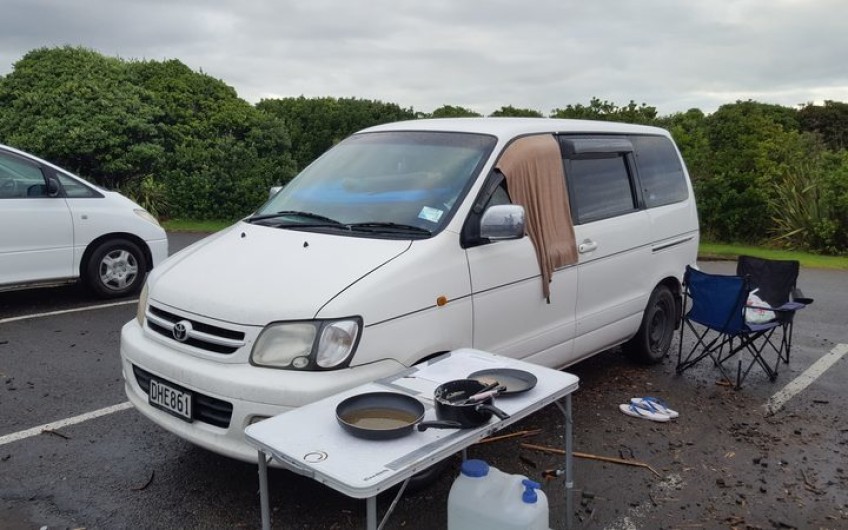 Council goes ahead with plans to control freedom camping sites
Oct 01, 2018
---
Auckland Council is pushing ahead with plans to formalise hundreds of freedom camping sites across the city, including parks, reserves and carparks.
A new by-law would ban campers from using more than 300 sites and restrict camping at a further 100 sites across the city.
But residents in some suburbs say they are already overrun with campers.
The current Freedom Camping Act means the council can only restrict or prohibit freedom camping if it is necessary to protect an area, or the health and safety of people who visit.
Councillor Linda Cooper - who chairs the council's Regulatory Committee - said the new by-law would give it more control over the sites.
"At the moment, if we don't have a by-law there's nothing much we can do except taking someone to court and that's a really disproportionate response," she said.
Albert Eden Local Board chair Peter Haynes said the new by-law did not do enough to limit camping in the Mount Albert and Mount Eden suburbs.
"Freedom camping needs to be in appropriate places and it should be properly monitored and the rules properly enforced, and we know from our experience, at the moment that it won't be," he said.
Ms Cooper said the by-law would go out for public consultation next month.
It was unlikely it would be put in place this summer, she said.

---