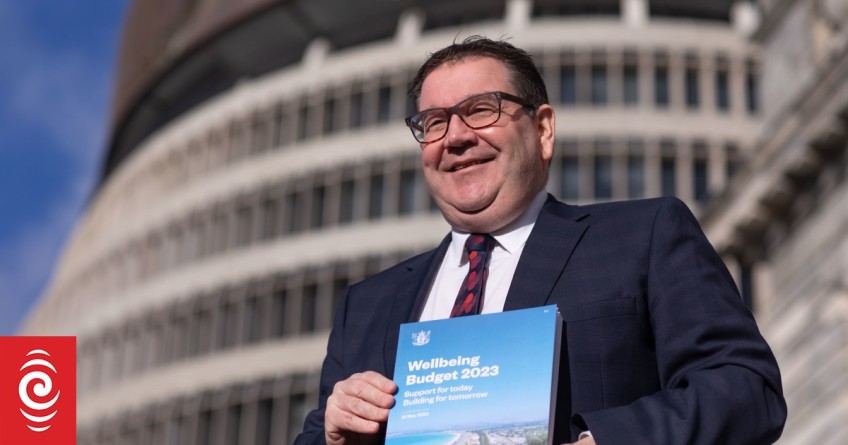 Cost-of-living Budget centres on cheaper childcare
May 18, 2023
---
Young families are the clear target of Labour's election-year Budget, but its flagship promise - cheaper childcare - will not kick in until next year.
The 2023 Budget - billed as a "no frills" affair - is set against a volatile economic backdrop with the government now forecast to return to surplus a year later than expected.
In a statement, Prime Minister Chris Hipkins said his first Budget would provide relief from the sharp cost of living without exacerbating inflation "as tax cuts would".
"Budget 2023 isn't fancy, nor should it be… it's a carefully calibrated package that deals with the here and now pressures, while also laying the foundation for real long-term benefits."
'Support for today'
The Budget extends cheaper childcare to parents of two-year-olds, giving them access to 20 hours a week of free early childhood education (ECE). That support currently kicks in for children from the age of three.
For eligible families, the extension could save them more than $130 a week in childcare costs for an extra year.
They will have to wait, however, until March next year - critically after the election - for the $1.2b package to come into effect.
Speaking during the lock-up at Parliament, Finance Minister Grant Robertson told RNZ the delay was primarily due to administrative reasons.
From July this year, public transport will be made free for all children under 13 and will remain half-price for passengers aged 13 to 24. That initiative is costed at about $327m over four years.
The existing discount on bus, train and ferry fares will expire for most other people at the end of June, except for Community Service Card holders. As signalled, the accompanying fuel discount will finish at the same time.
Most prescription medicine will be made completely free from July, with the government scrapping the current $5 charge at a cost of about $619m over four years.
'Building for tomorrow'
The government has committed $71b of infrastructure spending over the next five years - that's money for building schools, hospitals, public housing, roads, etc. The spend is up about 60 percent from the $45b spent over the previous same period.
On top of that, another $6b has been set aside for a National Resilience Plan with an initial focus on future-proofing road, rail and other infrastructure wiped out by extreme weather.
Three new multi-institution research hubs will be set up in Wellington at a cost of $451m. Each will focus on a different subject: climate change, health, and technology.
A new 20 percent rebate will be made available for game development studios who spend at least $250,000 a year in New Zealand as an incentive to keep them from moving abroad. Individual studios will be eligible for up to $3m a year in rebates.
Tax tax tax
As promised, the Budget does not include any major new taxes or tax cuts, but it does increase the trustee tax rate from 33 percent to 39 percent - in line with the top personal tax rate.
Revenue Minister David Parker said the discrepancy was currently allowing super-wealthy taxpayers to funnel their income through trusts to avoid paying their fair share of tax.
Both Inland Revenue and Treasury had recommended the change when Labour introduced the new top personal tax rate in 2021.
The trustee tax hike is estimated to raise about $350m a year, beginning April next year.
Main image: RNZ/Angus Dreaver

---