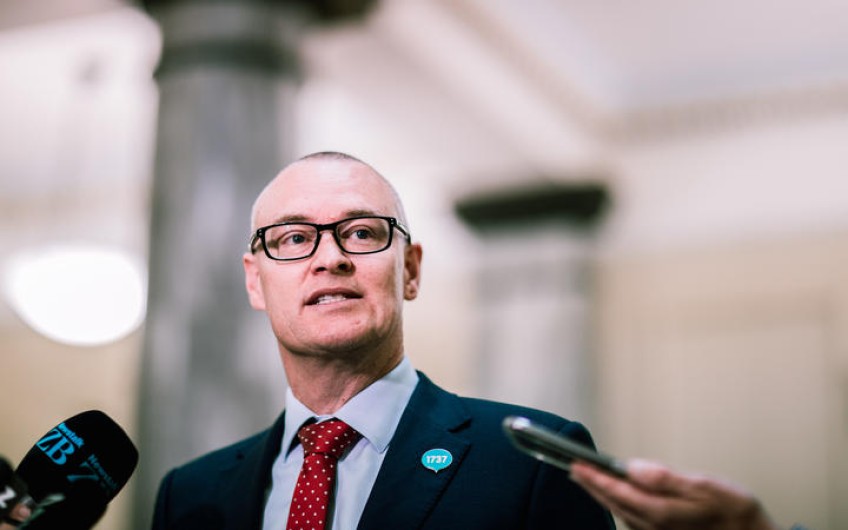 Controversial mortgage lending rules relaxed
Mar 11, 2022
---
The government has moved to ease new lending rules that have led to creditworthy borrowers being refused loans.
Consumer Affairs Minister David Clark said changes would be made to responsible lending rules to curb any "unintended consequences" of the Credit Contracts and Consumer Finance Act (CCCFA), which came into effect last December aimed at regulating predatory lending.
Banks and borrowers complained the rules were too tough and intrusive in the financial information needed in credit applications.
Among the changes are that lenders will not have to use current spending as an indicator of future spending.
"The amendments we are making are informed by the feedback I received from banks, other lenders and consumers and sit comfortably within the intent of the Act," Clark said.
"These initial changes ensure borrower-ready Kiwis can still access credit while we continue to protect those most at risk from predatory and irresponsible lending.
"There is no question that the banks, budget advisers and government are all on the same page when it comes to supporting the intention of the law - we want to stop vulnerable people from finding themselves with unaffordable debt.
"Following my meetings with the banks at the end of last month to hear their concerns, I detected little enthusiasm for wholesale changes to the Act, but instead a preference for some practical amendments to be made to ensure the purposes of the legislation are best met."
Clark said a broader review was under way of the Act.
Proposed initial changes to regulations and Responsible Lending Code agreed by Cabinet:
Removing regular 'savings' and 'investments' as examples of outgoings that lenders need to inquire into when assessing the borrower's future expenses.
Clarifying that when borrowers provide a detailed breakdown of their future living expenses, and these are benchmarked against robust statistical data, there is no need to also inquire into their current living expenses from recent bank transactions.
Clarifying that where lenders choose to estimate future expenses from recent bank transaction records, they are permitted to obtaining information about how their current expenses are likely to change once the contract is entered into.
Clarifying that the requirement to obtain information in 'sufficient detail' only relates to information provided by borrowers directly (eg ensuring that expense categories on application forms are sufficiently detailed) rather than relating to information from bank transaction records.
Providing further guidance on when a lender needs to allow for a 'reasonable surplus' (the amount left over when the borrower's estimated expenses are subtracted from their income) and how lenders should set surplus requirements.
Providing alternative guidance and examples for when it is 'obvious' that a loan is affordable, such that a full income and expense assessment is not required.


---