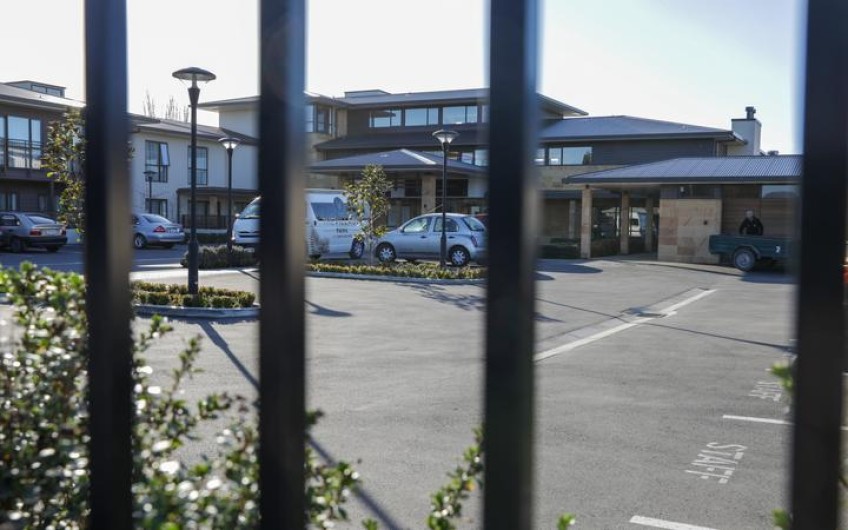 Christchurch retirement village in lockdown as residents have flu-type symptoms
Aug 11, 2020
---
A Christchurch retirement village is in lockdown and its residents are being tested for Covid-19.
Village Palms general manager Jon Amesbury said some residents had flu-type symptoms and had been isolated to prevent further infection.
Amesbury said it was normal procedure for any facility, particularly in the colds and flu season.
He said while there was absolutely nothing to suggest the residents had anything other than normal flu, Canterbury DHB and public health authorities have been notified as a precautionary measure.
In a letter to the residents' family members, The Village Palms said those residents had been tested for Covid-19 as a precaution.
The swabs were sent to the Public Health Department, it said.
Owner Jenny Stokes said the chances of the swabs returning a positive result were low.
"However we cannot take the risk of an outbreak, should the unthinkable happen," she said in the letter.
"Even if the results come back negative for Covid-19, we still need to shield the residents entrusted into our care against influenza A and other respiratory illnesses."
No visitors would be allowed to visit the care unit for the time being, but the apartment units would remain open, she said.
Family members will be notified immediately when visiting can resume.
Canterbury District Health Board (CDHB) said there was no precise timeframe for when the test results could be expected.
Canterbury Medical Officer of Health Dr Cheryl Brunton said Community and Public Health and the Infection Prevention and Control team at CDHB had been informed of a number of cases of respiratory illness at the aged care facility.
"The facility also contacted a local GP who has arranged for a number of people to be tested, as is the usual process during winter when a number of respiratory illness routinely circulate.
"Because the affected residents have mild respiratory symptoms, testing for Covid-19 is being undertaken as a precaution, as well as testing for other respiratory viruses. This is in line with the Ministry of Health's current advice on testing. As there is currently no community transmission of Covid-19, it is highly unlikely that this outbreak is due to anything other than normal seasonal respiratory illness."


---