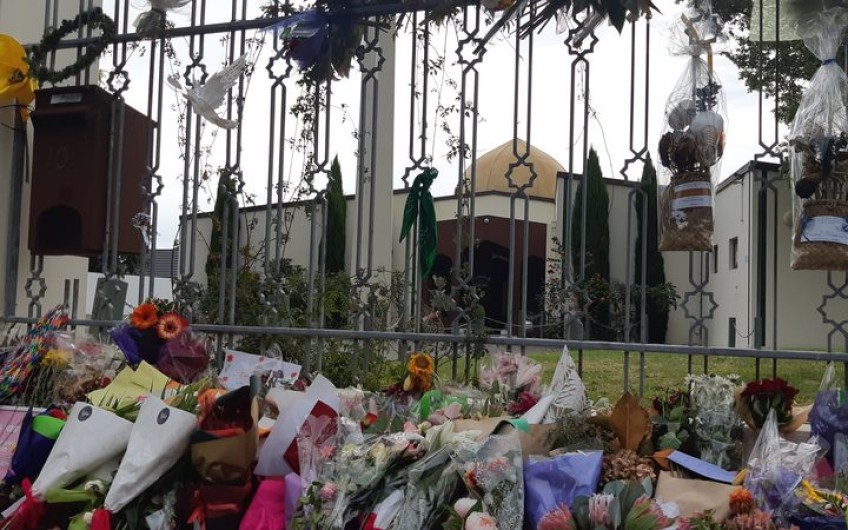 Christchurch mosque attacks: Brenton Tarrant pleads not guilty to all charges
Jun 14, 2019
---
The man accused of the Christchurch terror attacks has pleaded not guilty to all the 92 charges laid against him and will face trial in May next year.
Brenton Harrison Tarrant, 28, appeared by video link at the High Court in Christchurch this morning, where his not guilty pleas were entered.
Tarrant, in a white concrete room at Paremoremo prison, was wearing a light grey jumper, and appeared expressionless throughout most of the hearing; looking at the screen and occasionally glancing up at the camera.
He appeared before Justice Mander in the High Court at Christchurch just after 9am.
Justice Mander said mental health reports showed there were no mental health issues.
"The court has received Section 38 reports and mental health assessment of Mr Tarrant have been complete. No issues arise regarding the defendant's fitness to plea, instruct counsel and stand trial. Therefore a fitness hearing is not required."
Tarrant appeared to smile as one of his lawyers entered the not guilty pleas on his behalf.
He has denied 51 charges of murder, 40 charges of attempted murder and one terrorism charge through his lawyers.
The pleas were met with quiet gasps from the victims and their families, who packed the public gallery in the back of the courtroom.
About 80 people, who sat behind senior police officers in court, were still and quiet for the remainder of the hearing.
Crown prosecutor Mark Zarifeh told the court today one attempted murder charge was to be ammended to a murder charge after the victim died in the Christchurch Hospital.
The Crown also added two additional attempted murder charges and one charge under the Terrorism Supppression Act.
The charge - laid after consultation between police, Crown Law and the Christchurch Crown Solicitor's Office - alleges a terrorist act was carried out on 15 March.
Justice Mander said the suppression of the names of the attempted murder victims had now lapsed.
Justice Mander set a trial date of 4 May next year.
At this stage the Crown estimates it will take six weeks.
The accused will next appear for a case-review hearing in August.
Major New Zealand news organisations, including RNZ, have agreed to protocols for covering the trial of the person charged for the Christchurch mosque attacks.
Today is the first time RNZ has published an unpixelated court photograph of the accused gunman's face.
Media applications to film and photograph the defendant were granted at his first court appearance on the basis the man's face was blurred but this suppression order lapsed last week.


---