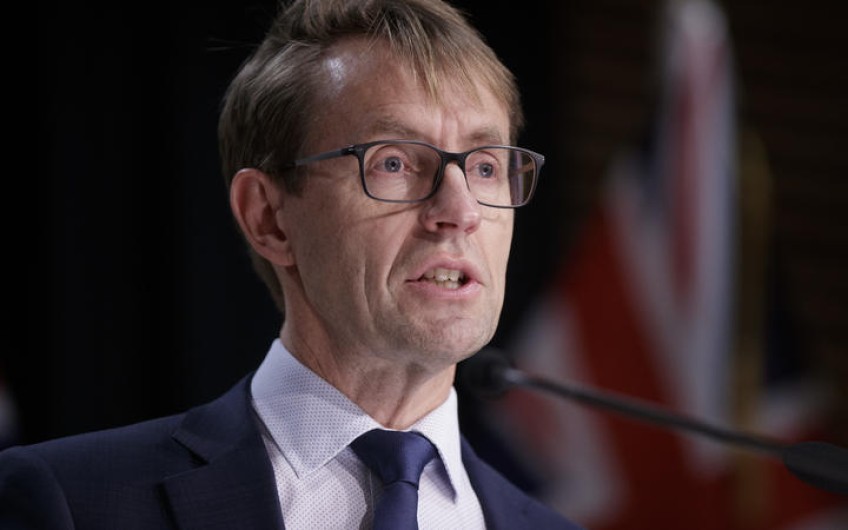 Cause of death not clear for person who died in Covid isolation
Nov 04, 2021
---
Director-General of Health Dr Ashley Bloomfield says a Covid-positive person who has been found dead was self-isolating alone at home.
Bloomfield told RNZ there's no indication at this stage that the person required any extra support.
He says a daily check-in is a standard procedure for those Covid-positive people isolating at home, usually an email, and if an email isn't received from the isolating person then a follow-up phone call is made.
Meanwhile, the government is considering the option that Aucklanders have an allocated time slot to leave the region over the summer holidays.
The measure would reduce the risk of queues of traffic at the boundary checkpoints, as vaccination certificates are checked.
Covid-19 Response Minister Chris Hipkins said no decisions had been made as the government worked through the options.
The person who died tested positive for Covid-19 on 24 October and had been self-isolating in Manukau.
They were found by a family member who visited on Wednesday.
The Ministry of Health has said the cause of death was unknown and the coroner would determine whether it was due to the virus or something else.
Director General of Health Dr Ashley Bloomfield said there was no indication at this stage they required any extra support, but a formal investigation was under way.
"We got notified late yesterday afternoon by the police, who had been called by a family member who found this person deceased, and that's a tragic situation.
"At this stage we don't have any more information but we do have a very formal investigation protocol that we initiated to look and see what might have happened from a health perspective and will work with police."
He understood the person was isolating alone at home.
Because it was an unexplained death it would be referred to the coroner, Bloomfield said.
Bloomfield said a daily check-in is standard procedure for those isolating at home.
"For most people that will be simply through electronic feedback - an email that they will send in with information about their symptoms. If an email isn't received then that's followed up with a phone call."
On whether the person was getting all the help they needed or had asked for further assistance, Bloomfield said they had no further information on that, and there was no indication at this stage on whether person was high risk.
The first assessment of a person with Covid-19 is a "thorough process" to find out what support they need, and their potential risk to themselves or others, he said.
That was the point health officials found out whether the person has access to emails or needs phone calls instead.
"There is a range of options available for anyone isolating at home."
He hoped to give more information about today, including whether the person was a high-risk individual.
"There's no sense yet if the death is related to Covid or another cause," he said.
Manurewa/Papakura ward councillor Daniel Newman said it would be a very distressing time for the person's family.
"We're wanting to ensure that those people who are Covid-positive, and whānau who are affected by that diagnosis, are receiving all the support they need in a community, obviously, which is complex in terms of the wider economic and social challenges we face.
"Most people in New Zealand are going to face an outbreak of Covid in their community with about 80 or 90 percent full vaccination coverage.
"My community in Auckland faced it with about 20 percent vaccination coverage."

---