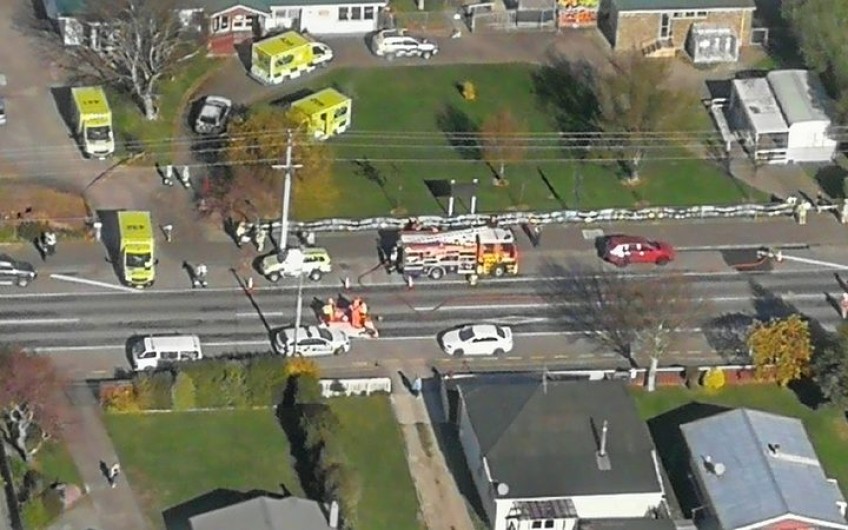 Carterton locals still unsure what caused mystery illness
Sep 22, 2018
---
Police have been searching a Carterton school grounds to discover why 10 children became ill and were taken to hospital
Students and staff at South End School had to go through a decontamination unit yesterday, following reports of an unpleasant smell.
There was initially a suggestion on social media that a plane may have spread fertiliser nearby.
Carterton Mayor John Booth said all those who had been taken to hospital had now been discharged and swabs taken at the scene were being analysed.
The community response was great, with restaurants giving out food to emergency responders, he said.
A debrief will be held on Wednesday at the local fire station.
"As you can imagine quite a few parents want to know what may have affected their children," Mr Booth said.
A Wairarapa District Health Board spokesperson said there were no further patients who presented themselves to hospital overnight.
Wairarapa Area Commander Inspector Scott Miller said officers searched the school grounds today, but were not able to identify the source.
Police were going door-to-door making enquiries and checking on residents' welfare, he said.
Meanwhile the Civil Aviation Authority was also trying to locate a grey and white or red and white plane, spotted near the school between 1.30 and 2.30pm yesterday.
Anyone with information is being urged to contact Carterton police.


---