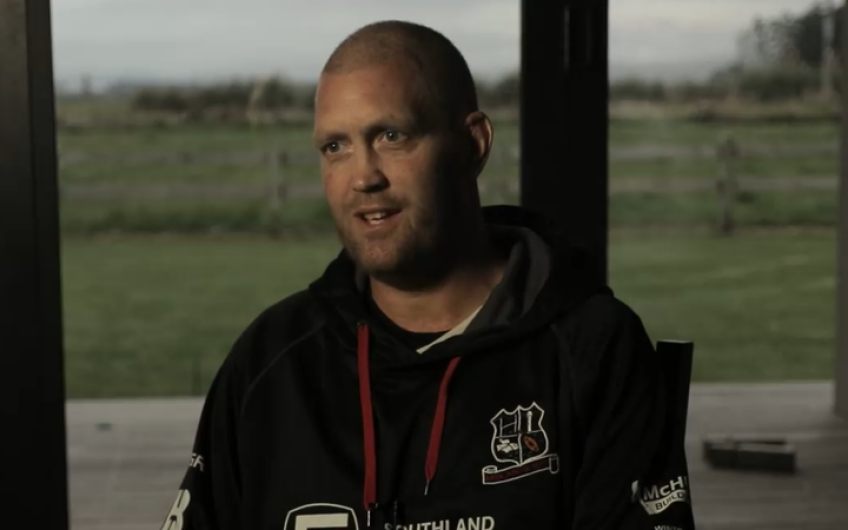 Cancer care campaigner Blair Vining dies
Oct 11, 2019
---
The campaigner for better care for cancer patients, Blair Vining, has died aged 39.
In a Facebook post, his family described him as an extraordinary man who had turned his personal tragedy into a battle for better cancer care for all New Zealanders.
"He was the epitome of a humble Southland man who enjoyed the simple things in life, like farming and rugby, thrust into the spotlight when he discovered the inequitable situation many southerners like him found themselves in, following his 2018 cancer diagnosis," they wrote.
The father of two and former Midlands rugby player and coach was diagnosed with bowel cancer late last October and given six days to live.
Mr Vining organised a petition calling for a national cancer agency, which gained 140,000 signatures.
The government announced its Cancer Action Plan shortly after the petition was presented, which included the creation of a specialist agency.
He also campaigned for a charitable hospital in Southland, convinced that the region had inadequate cancer care compared with other parts of the country.
Mr Vining is survived by his wife Melissa, and two daughters, Della-May and Lilly.
Prime Minister Jacinda Ardern described Mr Vining as a special person.
"I want to pass on my sincere condolences to Blair's family.
"I can't imagine their sadness.
"Although I only met Blair once I saw the sacrifice he made to spend time advocating for others, which was just one of the things that showed he was a special person."
Health Minister David Clark said Mr Vining made a difference.
"My thoughts and sympathy are with Melissa and the entire Vining family at this sad time.
"I have huge respect for the selfless work he (and Melissa) put in advocating for better cancer care in New Zealand.
"I was pleased he was able to attend the launch of the Cancer Action Plan and see the announcement of the Cancer Control Agency which he fought so hard for."
Opposition leader Simon Bridges also paid tribute.
"Very sad to hear that Blair Vining has passed away.
"Blair was a relentless fighter until the end and his advocacy will help see the change Kiwis deserve."
Southland District Mayor Gary Tong offered his condolences, saying people around the country would be thinking of Mr Vining's family during this difficult time.
His passion to improve the lives of others showed "the mark of the man", Mr Tong said.
"I know that the tributes around New Zealand will be running thick and fast.
"Blair's fought a courageous battle with his illness, and let's not stop this battle. We've got to end this type of suffering.
"Everyone, kia kaha - be strong and let's not allow this to happen again."
Mr Vining was nominated for 2020 New Zealander of the Year and Local Hero.
A spokesperson for the awards said he was an exceptional New Zealander whose fight to improve cancer care and access to treatment would have a lasting effect for thousands of people.
"Through his bravery, selflessness and conviction, Blair holds a special place in every Kiwi's heart."

---