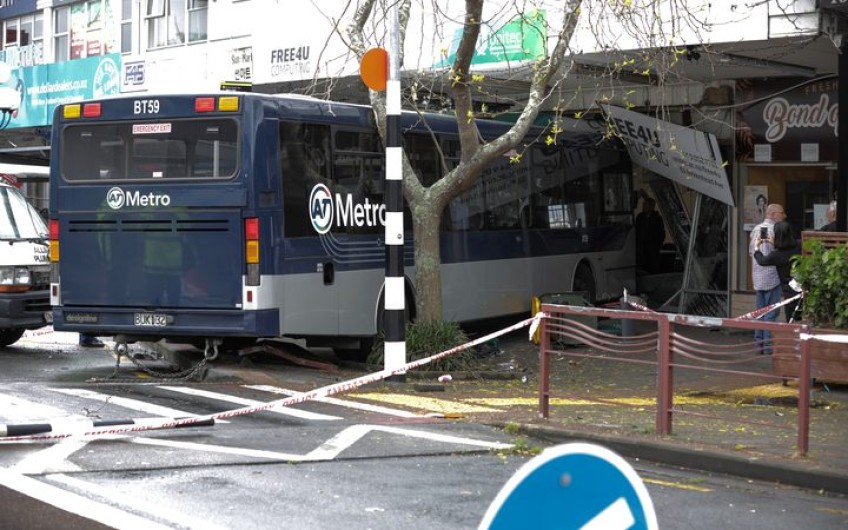 Bus hits pedestrians and slams into store in North Shore shopping area
Oct 12, 2018
---
A bus has hit three pedestrians and crashed into a shop on Auckland's North Shore.
Fire and Emergency said the crash happened just before midday on Birkenhead Avenue.
St John said four people had been taken to hospital with moderate injuries.
Police said there were no reports of anyone on the bus or inside the building receiving injuries.
Cordons are in place on Birkenhead Ave at the intersections of Onewa Road and Mokoia Road, and motorists are advised to avoid the area.
Karen Gibson was on the street collecting for a charity when she saw the bus hit a family that was walking across the pedestrian crossing.
"I just sort of froze actually, people were running in all directions," she said.
"It just seems unreal."
Harshal Shah, who works at the Birkenhead Superette, said he heard a bang, went outside and called 111.
He saw a man lying on the ground and the man was asking about how his family was.
There was black smoke coming out of the bus.

---