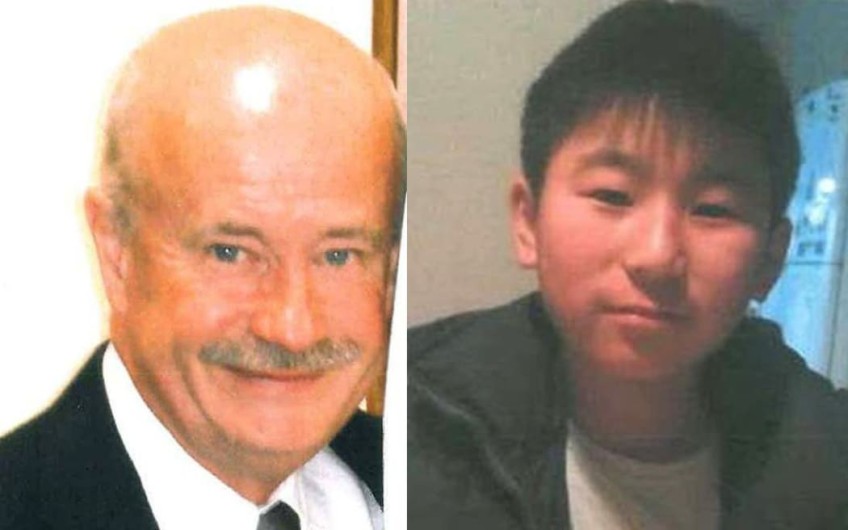 Beckenridge mystery: Boy sent emails to step-dad begging for his help
May 24, 2023
---
A coroner's hearing which is trying to determine if a Queenstown man and his step-son are still alive or missing eight years after their disappearance has heard about a stream of emotional emails sent by the boy repeatedly telling his step-dad he missed him and was crying all the time.
John Beckenridge and his step-son, 11-year-old Mike Zhou-Beckenridge, went missing in March 2015 after John picked Mike up in the middle of the school day.
John's car was later found at the bottom of a cliff in the Catlins, and their bodies have never been found.
The hearing heard about a series of emails from Mike Beckenridge to his step-father begging for help, saying he was crying everyday and expressing how much he missed his step-father.
"Please I'm begging, I cry everyday for you I miss you so much dad.
"I'm going to start school soon here. I'm going to walk out of it, but where do I go when I walk out of it. Love you dad, Mike.
"I want to come home dad. I do not want to be here, get me out please, help me.
"Can we kill? I miss you and do not want to live like this."
"I need you in my life, find me dad, and you said we could do that thing. Answer back. I only have two hours of internet. Answer back if you love me. I love you. I have hope."
John Beckenridge called the police on 1 March saying that due to these emails, including the one in which Mike said he did not want to live, he was concerned about Mike's welfare and asked for an immediate welfare check.
The inquiry was dealt with by Constable Dave McLardy, who had responded a few days earlier to a complaint from Mike that his mother had hit him.
On that occasion when McLardy arrived, Mike admitted he had made the allegation up, because he hoped to be sent back to his father.
Constable McLardy said Mike told him he was going to continue to misbehave.
"He was deadset on getting what he wanted and he wouldn't listen to anything anyone was trying to tell him. He was a stubborn child essentially."
The court also heard from Aaron Dempsey, a detective with the CIB in Invercargill, who took part in the search for John and Mike in the Catlins area after their disappearance.
He said they found a camp site on 19 March which was later confirmed to be John and Mike's.
They monitored that site covertly overnight hoping the pair would reappear, and then during the day searched the wider area.
The last day John Beckenridge was in contact with people was also 20 March, when he sent out farewell text messages to a number of people.
Dempsey said he later learnt that during his search he got very close to the cliff top above the bay where the pairs' car was later found.
He remembered contemplating heading towards the cliff off the road, but thought his vehicle might not be up to the task.
Dempsey said the land was very undulating, rolling ground.
He said the search struck a chord with locals, with many people helping look for the pair in the isolated and sparsely populated area.
The hearing continues.
Read more: Mystery of missing Queenstown man and stepson
Main image (RNZ/Supplied): John Beckenridge (left) and his step-son Mike Zhao-Beckenridge (right) disappeared in March 2015.

---