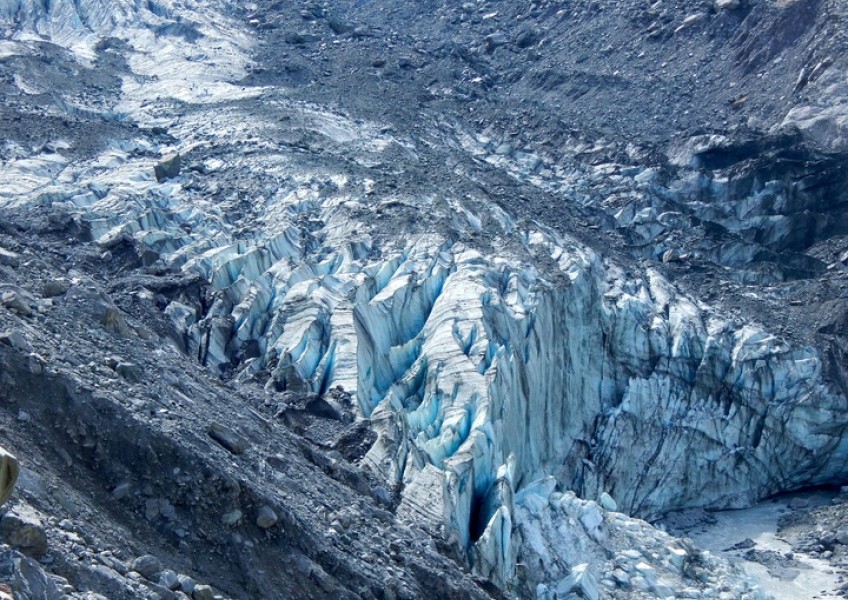 Access to Fox Glacier washed out, leaving road's future in doubt
Mar 03, 2019
---
The future of the only road to Fox Glacier is under threat after a massive landslide once again wiped the road out, but local politicians are divided over whether the closure could affect tourism.
A massive slip mid-February destroyed 150 metres of the road, and badly damaged another 150m.
The access road is on Department of Conservation land, and had just reopened in December after $430,000 of repairs to earlier damage from the same active landslide, said operations manager Wayne Costello.
Another repair before that was understood to have cost more than $700,000.
The slip causing the issues is the largest active landslide in New Zealand right now, and if the road was repaired again there was no guarantee the next big rainfall would not repeat the damage, Mr Costello said.
So the future of the road will be reconsidered over the next few weeks.
"We may have to wait until conditions in the valley settle, which could be several years," Mr Costello said.
Visitors can still get to the glacier by helicopter, but access is cut off for people travelling by foot or in vehicles. Nearby State Highway 6 is unaffected.
Westland mayor Bruce Smith said if the access road was closed there would be no impact on tourism, as most visitors travelled to the glacier by helicopter or went to the nearby Franz Josef glacier instead.
"I would say there's no impact on tourism in South Westland ... most people don't even realise it is closed. And it'd be great to come up with something [else], but it's certainly not necessary," Mr Smith said.
The slip has been active for at least 10 years, but had "really picked up steam in the last year", pushing millions of cubic metres down Mills Creek, he said.
"Some of the boulders are as big as a house and they're just quietly coming down, and of course that dirt, and gravel and boulders move into the river, block the river, which in turn washes out the access road.
"So I get the strong feeling that mother nature's going to win this one."
Mr Smith said a walking track was being considered to give tourists a path of about 3 kilometres to reach the glacier on foot.
However fellow councillor and tourism operator Gray Eatwell disagrees.
The Westland southern ward councillor runs Alpine Fault Tours, and said there was concern in the community about the loss of the road.
"People are very aware of what goes on up there, it's their glacier, and it's their business."
He said many tourists did visit using the road, and many could not afford a helicopter tour.
"There's quite a growth in tourism of people who are on more of an economy trip. Clearly that would impact on [visitors] on a strict budget ...and that does include quite a lot of people."
West Coasters are pragmatic and most would understand that permanent closure of the road might be unavoidable, Mr Eatwell said, but he was keen to see other access options explored.
"There are a lot of people historically who have used that access, and that's why it's been maintained thus far.
"Clearly DOC have tried very hard to keep that road open, they obviously have valued it as an access."
About 5000 tourists go through Fox Glacier's village each day, which is on the Nearby State Highway 6, which is unaffected.

---