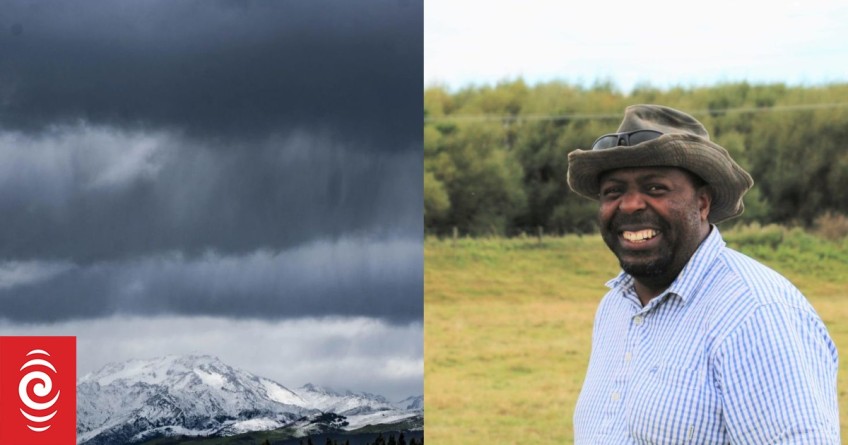 Southland dairy farmer now selling mushrooms to Queenstown
Mar 13, 2023
---
Capturing beautiful South Island landscapes is more than just a hobby for agricultural entrepreneur and aspiring mushroom-grower Edwin Mabonga.
"I just love nature and that's driven most of my photography," he tells Country Life.
Before arriving in New Zealand in 2002, Mabonga was a farmer in Zimbabwe - until the political situation changed.
Within a day of arriving in Wellington, he'd applied for a job on a sheep station.
But there was an unexpected catch - the farmer expected him to bring a team of working dogs.
"I've just got off the plane, I don't have dogs! She explained to me that to be a shepherd you need your own dogs and suggested that I look at dairy farming."
Mabonga took her advice: "I found a farm assistant job in Taranaki, so I started at the bottom."
Six months later, his wife Fungai arrived with their young children.
Since then Edwin and Fungai have been climbing the dairy farming ladder.
"I was a farm assistant for a year, then I was contract milking for three years, then we moved down (to Southland) to do share milking.
"It was a good way for us to get into land ownership and we got the opportunity to form an equity partnership, so we set that up 11 years ago."
Dairy farming has taken a toll on Mabonga's body, though, so the couple has now installed a new team to do the share milking.
"I never thought I'd get to this stage, I thought I was invincible, I was young and bulletproof, but no."
This unforeseen lifestyle change has opened other doors for Mabonga.
He now rears about 200 calves (bought in August last year) and is about to start growing gourmet mushrooms in a farm shed.
"Oyster mushrooms and Shiitake [I'll be growing] and I'm targetting restaurants in Queenstown and local suppliers."
The first batch of mushrooms will be ready in a few months' time, he says.
When he's not working with cows or mushrooms, Mabonga is out and about with a camera.
His photography was first inspired by a family road trip.
"We went through Arthur's Pass and it was beautiful and I thought I've got to do this landscape justice."
As soon as he got to Christchurch, Mabonga bought the best camera he could find.
He's been hooked ever since and is always ready for the next rural photographic adventure.
"I got a call last night from a farmer friend who said, 'you'd better be here at 9am' as some Tiger Moths were landing at his private airstrip!"
Mabonga now sells large prints of his photographs and a few have even found homes overseas.
"I just sold one to someone in the States and it's on its way now," he says of an image of the Clifton Bridge near Tuatapere.
Ediwn Mabonga​'s work can be seen at The Otautau Art Gallery or on the Edwin Mabonga Photography website.


---