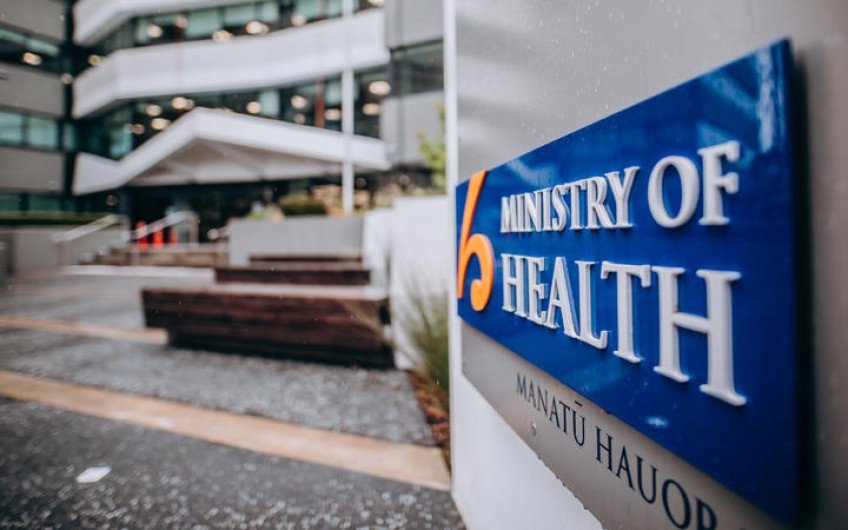 35 new community cases as alert level decision looms
Oct 11, 2021
---
There are 35 new cases of Covid-19 in the community today as Cabinet is set to review the alert level settings this afternoon.
In a statement, the Ministry of Health said all of today's new cases are in the Auckland region.
Of the new cases, 14 have known links to existing cases (including four household contacts) and 21 remain under investigation, the ministry said.
There are 16 epidemiologically linked sub clusters. Of these, six are active, zero are contained and 10 are dormant. There are 14 epidemiologically unlinked sub clusters. Of these, five are active, 0 are contained and nine are dormant.
There were no new cases at the border and no new cases to report in Waikato.
There are 33 people in hospitals today with Covid-19 - five in North Shore; 16 in Middlemore; nine in Auckland; one at Starship Hospital; one at Waikato Base Hospital and one at Palmerston North Hospital. Seven patients are in intensive care or high-dependency units.
That brings the total number of cases in the current community outbreak to 1622. There have been 4300 confirmed cases since the pandemic began.
The ministry said there are 2310 active contacts being managed - 78 percent who have received an outbound call from contact tracers.
As of 10am this morning, there are 362 locations of interest.
Earlier today, Prime Minister Jacinda Ardern revealed the positive case identified in Katikati in Bay of Plenty at the weekend has been retested and the result has come back negative.
The ministry confirmed that the Katikati case came back negative.
"While the case remains under investigation, the public health risk is deemed low given the person's vaccination status, regular test history, good use of the NZ Covid Tracer app and rapid contact, testing and isolation of family members, all of whom also returned negative results."
Meanwhile, two staff members at North Shore Hospital have returned positive results for Covid-19 following a positive case reported yesterday in a patient receiving treatment in the dialysis unit adjacent to the hospital.
The ministry said the connection between the three cases is being investigated.
"A number of staff have been stood down initially as a precaution, and all those staff who have been tested have returned negative results," it said.
"The dialysis unit remains open, with measures in place to manage potential risk to both patients and staff. This includes use of PPE and intensive cleaning between each group of patients and plans to use a mix of rapid PCR and rapid antigen testing for staff prior to them starting their shift."
In other hospital updates, the Auckland DHB last night informed the ministry that a fully vaccinated staff member tested positive for Covid-19 over the weekend.
The ministry said Auckland City Hospital has now identified all contacts of the staff member, to carry out testing onsite for staff and patients.
"We have been informed this morning that two further hospital staff members have tested positive. Of the three, two were tested at a community testing site while one was tested as part of routine workplace surveillance.
"Initial investigations have shown there are no links to the NICU parent case."
The ministry understands from MidCentral DHB that the patient is in a stable condition.
On the Auckland case who travelled to Northland, whole genome sequencing has been completed, confirming the case is linked to the Auckland outbreak.
"Due to sample quality limitations, whole genome sequencing could not link the case to a specific cluster, however resampling has been undertaken and ESR are working to improve the data quality of additional sequencing," the ministry said.
The case remains in an Auckland quarantine facility.
Twenty one close contacts have been identified linked to the case.
A second person who is thought to have travelled with this case has been contacted but not yet been located, the ministry said.
It said the case was under investigation after returning a weak positive result from a test in Whangārei earlier this week and Friday returned a positive test result in Auckland.
On testing, there were 15,349 processed in the last 24 hours. In total, there have been 3,602,589 tests processed.
There are no unexpected wastewater detections in the last 24 hours.
Yesterday, there were 42,226 vaccines administered - 9083 were first doses and 33,143 were second doses.
In total, 5,832,277 vaccines have been administered in New Zealand - 3,447,494 of them are first doses and 2,384,783 are second doses.
Meanwhile, Cabinet will decide at 4pm today whether to change alert levels.
Critical decisions for Auckland today include whether schools go back when term 4 starts next week.
Last week the government announced a three-step plan for easing Auckland's alert level restrictions, before Northland moved to level 3 on Friday. Cabinet is reviewing the alert levels for all regions today.


---