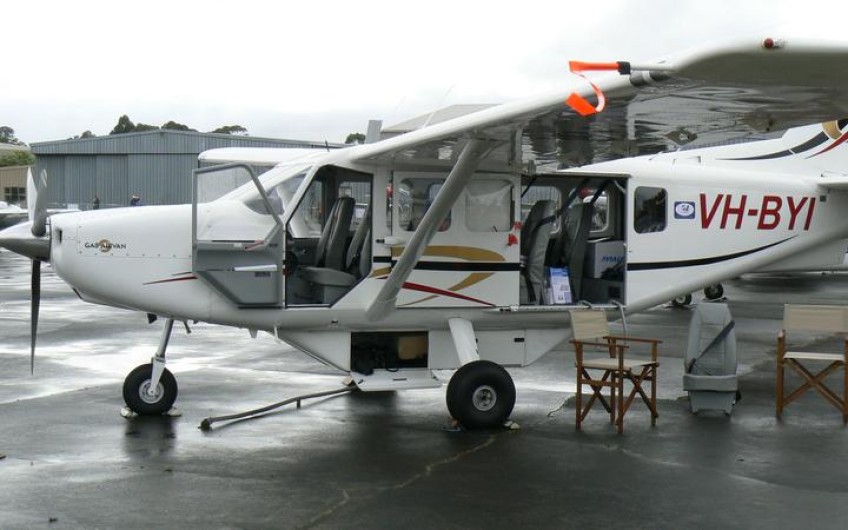 21 sightseeing planes grounded in NZ after Sweden crash
Jul 22, 2019
---
The Civil Aviation Authority (CAA) has grounded 21 airplanes commonly used for sightseeing after one such aircraft crashed in Sweden.
The Gippsland GA8 Airvans had their airworthiness certificates suspended due to safety concerns following a crash in Sweden last week, CAA director Graeme Harris said.
"I have sufficient concerns about the safety of these aircraft to make it necessary for me to ground them until more is known.
"We do not take these steps lightly but when there is a reasonable doubt about the safety of an aircraft, the flying public, operators and pilots of the affected aircraft in New Zealand must be satisfied that the CAA will act with their safety as a priority.
"Whilst I regret any inconvenience this grounding will cause ... I simply cannot compromise when I have information that indicates any unacceptable risk."
There are 10 operators of the aircraft, mainly used for sightseeing, in New Zealand.
Mr Harris had been in contact with the Australian Civil Aviation Safety Authority (CASA) as the grounded planes are Australian-made.
CASA has sent a technical specialist to Sweden.
The failure of the plane in the Swedish crash appeared to have happened at 4000 meters after structural failure, but the cause had not yet been confirmed, Mr Harris said.
James Stokes - owner of Glenorchy Air, which operates four of GA8s - said his company operated a "rigorous maintenance and safety programme for this aircraft".
He said it was one of the most widely-used sightseeing aircraft in New Zealand.
"The company will be liaising further with the CAA to ensure the continued operational safety of our fleet."
Main Image: An example of the GA-8 Airvan, the type of plane that has been grounded. Photo: Flickr / DadGoesFlying / (CC BY-NC 2.0)


---