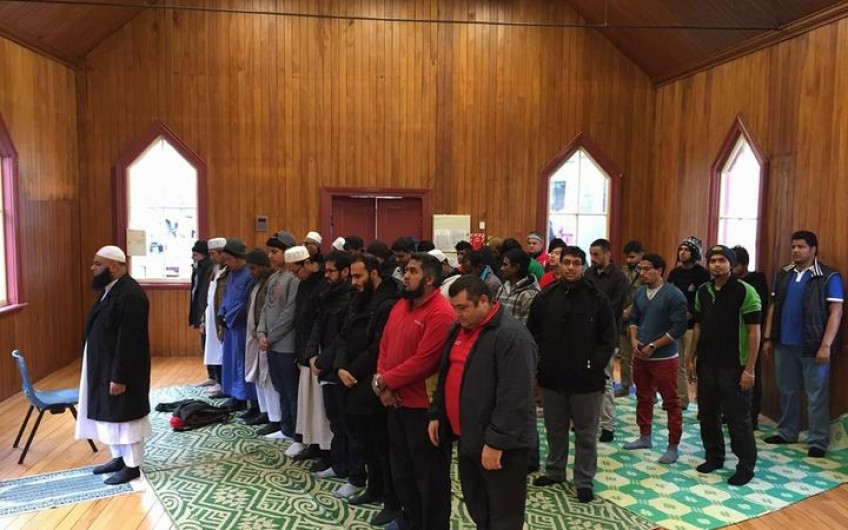 $178k boost to establish Queenstown's first mosque
Jul 26, 2019
---
More than $178,000 has been fundraised to establish Queenstown's first mosque.
Queenstown Islamic Centre members, who have been praying in their own homes, in hired-out churches, or driving hours to get to other mosques, say they're looking forward to having a place to call their own and to welcome a growing number of Muslim visitors to the city.
Each Friday before the congregational prayer Jumu'ah comes about, Philippe Saint-Pere, his wife and three daughters are among up to 70 Muslim Queenstowners looking for a place to gather.
Sometimes Mr Saint-Pere said they were able to hire out a church hall for Friday prayers but there was not always one available. He said a new building would also give people a place to gather as a community and teach religious education to Muslim children.
The number of Muslim tourists arriving in the city is increasing - and with it, the number of people contacting the Islamic Centre's president, Mohammed Nadeem, asking questions like where they can go to pray.
"I get calls nearly every day - yesterday I had a call and today as well - people calling me and asking me about the places where they can have halal food, what time is a prayer," he said.
The crowdfunding page, on the website Launchgood, was started in May, after three Muslim Aucklanders visiting Queenstown decided they wanted to help their counterparts.
On the website the Christchurch shootings are cited as a key reason why Queentown's Muslim community urgently needs its own place to gather. Another is the distance that some people travel to get to other mosques.
"There's one in Southland, in Invercargill... it takes around two hours, 30 minutes to go there. The other one is in Dunedin, three-and-a-half hours away," Mr Nadeem said.
He said he was "very thankful" for the all the donations that had been collected, while Turkish Kebab of Queenstown manager Abir Hossain was also welcoming that news and said now was a good time to be establishing a mosque.
"It's a very good sign... that Queenstown is growing, more people are coming. So if there's a place where people can gather - then they can know a bit more and get together more," he said.
Philippe Saint-Pere said the response had been amazing, with donations coming in from all over the world, and passing their original goal of $140,000.
But he said one big challenge remained and that was securing a central site in Queenstown's competitive housing market.
"There are very few places available and there is also the element of cost. And it has to be so called, 'zoned' or approved for a place of worship."
He said members would be meeting later this week to discuss their options.
Their fundraising page closes at the end of next week.
Main Image: Queenstown Islamic Centre members at prayer. Photo: Photo / Queenstown Islamic Centre


---