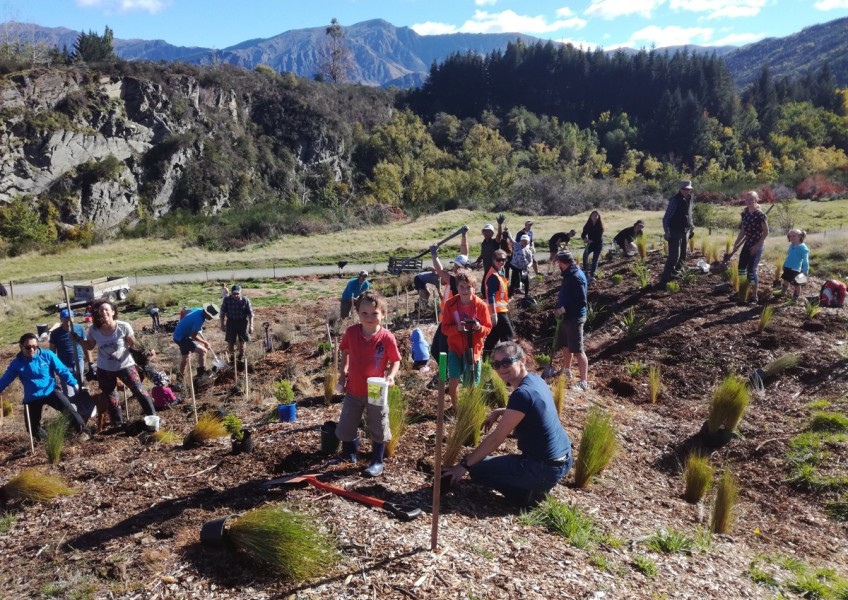 Wakatipu Reforestation Trust. "Get your hands dirty"
by Jane Guy - Sep 07, 2018
---
The Wakatipu Reforestation Trust knows it's trees and it also knows that we need to plant more trees to keep this place as beautiful as it is for all of us to enjoy.
Our native forests have reduced by 70% while our native bird species have been reduced by 30%. The dryland woodlands are the "most threatened ecosytems in New Zealand and also one of the least protected".
'We' need to see it to appreciate it otherwise it withers and dies. And because you only know what you know, it's up to us all to keep putting our hands up to protect, care for and get our hands dirty.
The WRT vision is "Protect and restore the native biodiversity of the Wakatipu Basin through revegetation projects, collaboration, education and advocacy."
The Wakatipu Reforestation Trust is hosting community planting days this spring:
Sat Sept 8th - Lake Hayes West  (access is 10min walk along trail from Rutherford Road)
Sat Sept 15th - Feehly Hill, Arrowtown
Sat Sept 22nd - Whitechapel, Arrow Junction
All planting sessions held Saturday mornings 9am - 12noon, drop in style, all welcome, no experience required. Bring a shovel and gloves if you have them, and your friends and family.
More details and all updates are posted on the Wakatipu Reforestation Trust Facebook Page (www.facebook.com/wrtqt.org.nz)  
We also have a community nursery in Jardine Park, Kelvin Heights and host year round volunteer mornings Wednesday 9am - 12noon (and during daylight savings we have evening 5-8pm sessions too) where we invite the public to drop in and help out. We also host educational days at the nursery for school and youth groups.

---