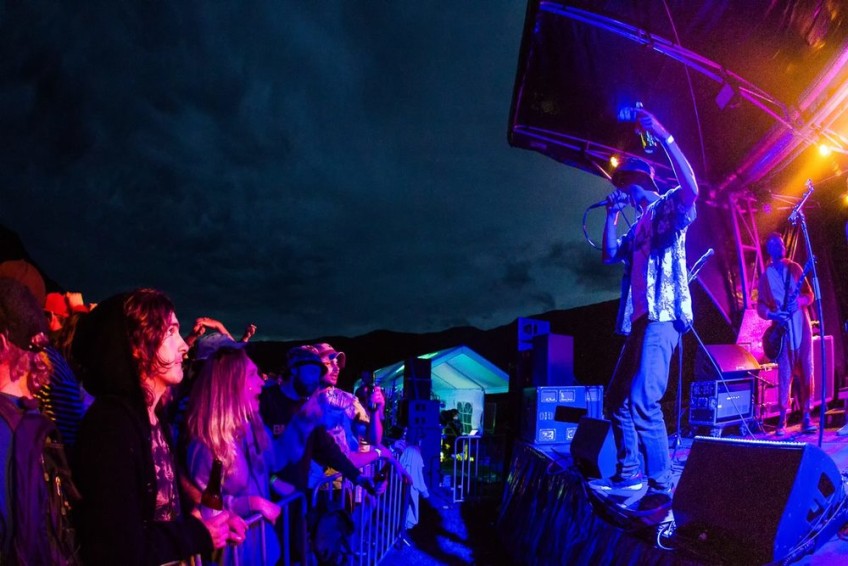 Our favourite summer music festivals across the lower South Island
---
Festie Season is here! If you've spent a summer in Aotearoa you'll know - we do festivals goooood. We may not have the scale of Glastonbury or Coachella, but bare feet, great music and some of the most beautiful locations in the world make this season in NZ pretty unbeatable.
Whether you're a party-shirt-wearing front-lefter, appreciator of fine food and wine, or a booze-free reveller, there's no shortage of options this summer. We've done some digging to find some of the best festivals in the Lakes District (and a little further afield).
These guys are mixing goodwill with good times, and the money from your ticket goes straight to supporting local kids. Get yourself down to Kingston and boogie to the likes of Kora, Electric Rush and the Slacks! This is the family-friendly festival's fifth year, and has non-musical activities on offer too - think yoga, a mini ramp and professional bike jumps. The drive's a beauty, the vibe will be great and your ticket includes overnight camping, too.

Wanakites are proud of many things: west facing views, photogenic trees and being more chilled than Queenstown, to name a few. But it also boasts a growing selection of craft beer, which you can celebrate while kick-starting your festival season on the first Saturday of summer! Enjoy local food, brews and music at the Wanaka Showgrounds from 12 - 6.30 pm.
Raglan's famous festie is coming to the South Island! To Caroline Bay, Timaru, to be exact, and the lineup includes some massive names. Headliners include Peking Duk (DJ set), Polo G, Dylan Frost (Sticky Fingers), Winston Surfshirt, Stan Walker and Mitch James. There are four stages, with one dedicated to talks and inspiration from leaders and creatives.
Tuki, 8th February
Formerly known as Rippon festival, Tuki is a day of musical celebration at Wanaka's Glendhu bay. Held over Waitangi weekend, it's a great lineup which includes Alien Weaponry, Tiki Taane, Mild Orange, The Chills and Hollie Arrowsmith. Plus, we've heard rumours of an enchanted forest. Worth noting if you're on the fence: it's only every second year.
If you want to spend New Years in a drug and alcohol-free setting, where ideas and workshops are shared and no money changes hands, this one's for you. Convergence is held north of Christchurch, and as a 'co-creating' event, everyone is encouraged to contribute in some way. It's described as an 'accepting place for humanity's best -whether you want to sunbathe nude, play in the mud, try a unicycle, massage a stranger or sing in front of lots of people'.
Epoch, 25th- 26th April
Set in the lush bush of the Catlins Valley, this one's a family-friendly festival with music, food, camping and a waterslide. The organisers describe Epoch as 'not so much a party but a village specially crafted for your enjoyment'. Lineup includes The Nudge, Panther Claw, Julian Temple Band and Skulldubbery. Kids under 12 are free!
Set in the Cardrona Valley, this is Rhythm and Vine's little southern sister, with smaller crowds, high vibes and one of the most spectacular spots to welcome 2020. The line up includes Camo & Krooked, 121 Sound System, Floating Points and Freddie Gibbs.
If you're not attending this one but plan to be in the area, be warned: by the end of December, the Wanaka population swells, traffic grinds to a halt, and there are festival-goers abound.
Main image: King Beats Festival, Kingston


---