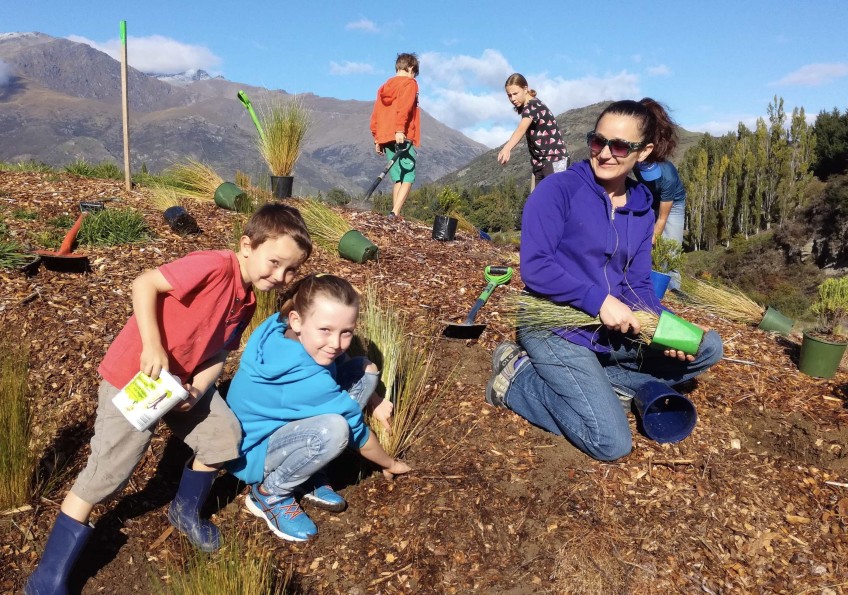 Charity Vote - Wakatipu Reforestation Trust
Feb 13, 2020
---
The Wakatipu Reforestation Trust was formed in 2013 in an effort to start reforesting parts of the basin with native forest and shrubland. The volunteer led Trust, born out of the decades of reforestation work on Pigeon Island in the middle of Lake Wakatipu, has successfully been establishing thousands of native plants on public land.
Plants, locally grown and propagated from our community nursery at Kelvin Heights are planted during community volunteer days. The trust aims to establish different areas of native forest, shrub, riparian, and wetland habitat that will provide food and shelter for a mix of birds, lizards, and insects.
As a charitable trust we rely on community support to provide the funding we need to cover the costs. Any money raised from this event would be targeted towards our two new key sites. One is planting a large riparian strip along part of Mill Creek. In time these plants will provide not only a haven for our native wildlife, but also help improve the water quality running into Lake Hayes. The other key site is the significant Gorge Road wetland. Popular with the Queenstown community, this site is an important part of the town's natural environment. But it needs help to bring it back to life, clearing weeds and replanting a mix of wetland species. In this time of significant wetland loss and increased flooding events, this wetland can become a regionally significant site, and one that the Trust has the ability to rehabilitate.


---