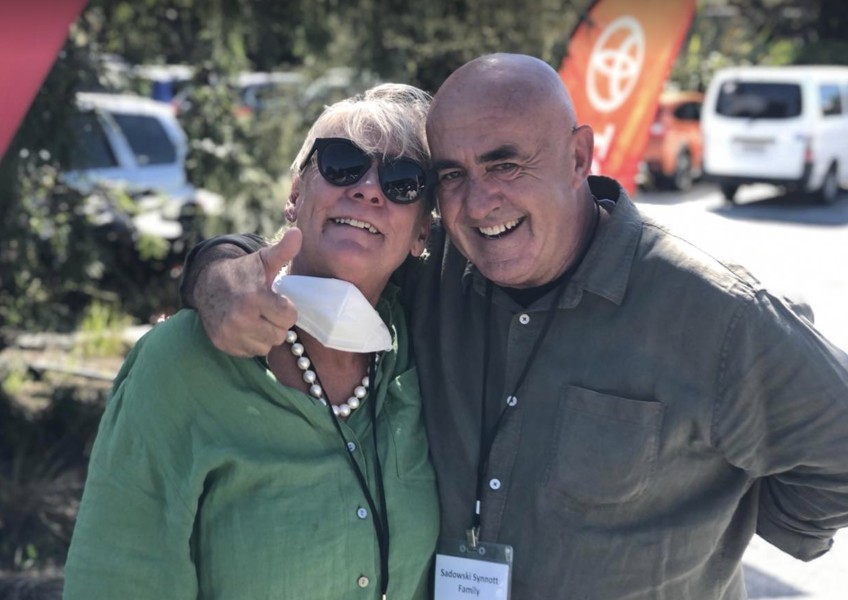 Zoi's parents celebrate historic gold medal
---
The family of new Winter Olympic golden girl Zoi Sadowski-Synnott has cracked open the champagne to celebrate a historic podium finish in Beijing.
Mum and dad Robyn and Sean, and siblings Dylan, Reilly and Illume, watched the win from the official Winter Olympics fan zone in Wānaka.
And they were stoked to see her atop the podium.
"It's just amazing to see her enjoy it. That's the main thing," brother Dylan says.
Dad Sean remembers hours perfecting jumps on the family trampoline in the yard, while mum Robyn says her daughter's always been sports mad, and had an early ambition to make it to being a professional athlete.
She's especially proud of how her daughter's responded to tough pandemic competition conditions in the last two years.
"You talk about resilience.
"After a big win she gets to go back to her room.
"Living in a bubble for that long a period of time. I respect her so much."
Her siblings are hopeful she'll be able to track down a beer to celebrate in Beijing tonight.
More than 200 Wānaka locals joined the family at the fan zone, which was at capacity with Covid-19 restictions enforced.
Watching the fan zone big screen from outside the venue fence was Andrew Thompson - he was one of the first to be turned away as the crowd swelled.
Like plenty of others in the lakeside hometown of Ms Sadowski-Synnott, Mr Thompson's known the Olympic snowboarder since she was young.
Her win's going to inspire a new generation of locals from this neck of the woods to follow in her footsteps on the winter slopes, he says.
"It's affirming for all boys and girls who ski and snowboard here.
"She's so level, she's so strong, she's always saying she's 'stoked' in interviews."
It was nerve-wracking to watch the local champion drop into her final run, he says.
"That win was no easy feat."


---