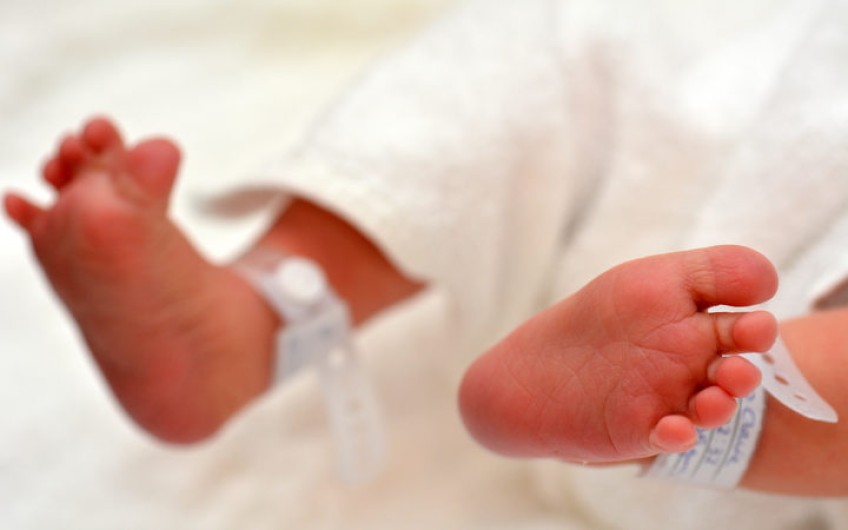 Will the SDHB ever answer our maternity questions?
---
Crux Senior Report/News Editor Kim Bowden finds that after almost three years of asking the SDHB when they will provide a reliable and professional level of maternity care, solid answers are still in short supply.
Two-and-a-half years ago as a freelancer I pitched my first story to Crux.
The crux of the story: a maternity service in crisis in Central Otago and the Southern Lakes.
That weekend, the maternity ward at Lakes District Hospital had been unstaffed overnight, meaning a woman in labour would have needed two midwives in tow to birth there.
Just weeks before, Alexandra's Charlotte Jean maternity hospital had also curtailed its services as management battled staff illness and roster gaps – as with the Queenstown set-up, two midwives had to be supplied if a woman expected to birth there, plus doors were closed to new mums and bubs needing post-natal care after birthing in Dunedin.
Fast-forward to January 2022 and my first day in the job as a full-time reporter for Crux.
Managing Editor Peter Newport asks me to follow up on a tip-off he'd received from a Queenstown midwife: the week previous, critically low staffing had caused the temporary closure of part of Dunedin's Queen Mary Maternity Centre, while down the road in Invercargill, in-bound women and midwives from the Southern Lakes had been "diverted".
Crux had received a response from the Southern District Health Board explaining the reshuffle that weekend in Dunedin, but questions on the wider issue of the state-of-play of maternity services across Wanaka, Cromwell and Queenstown remained unanswered.
So, my first week in the job and there's a feeling of déjà vu.
I'm chasing answers to questions and updates on proposals from the SDHB, talking with midwives passionate about the job they do while resigned to the continuing inadequacies of the system they work within, and hearing local MPs blame the current Government for the woeful state of the region's maternity services.
And, still, at the heart of it, there remain local whānau, new mums, dads and babies, shouldering additional risk and anxiety during a time in their lives that should be, as much as possible, one of joy.
I've given birth three times.
The first, a drama-free delivery in Auckland at Waitakere Hospital, a short drive from where I lived.
The second, an exhiliratingly quick delivery in the very same birthing suite as the first, quite literally less than a minute after our arrival.
The third, a slightly calmer experience at home in Cromwell, where I'd just moved with my young family.
My husband and I had weighed up plenty of factors when considering our move south; yet, despite the pregnancy, access to good maternity care wasn't part of our discussions. As a Kiwi, I had figured that was just a given, wherever you happened to be in the country.
One midwife Crux has talked to says maternity services in this neck of the woods has a "Russian Roulette" feel to it.
There's stories of babies born on the side of the road.
Ridicoulously apt in the retelling, Wanaka mum Kristi James, at the time a vocal advocate for better birthing facilities in her town, gave birth on the floor of her midwife's office.
Hardworking, dedicated midwives, and resilient mums and dads, make huge sacrifices to allow the district's maternity services to stretch without breaking.
The challenges are local ones, but they are amplified by regional and national factors.
Staffing shortages
In December, SDHB chief executive Chris Fleming said midwifery was an "extreme risk".
In a brief report to the board, he said Invercargill Hospital had only 17 percent of the midwives it needed. In Dunedin Hospital, it was about half the number needed.
At both hospitals nurses had filled in to help, and the DHB had been meeting with the midwives union (MERAS) to try and resolve the issue.
Midwives are in hot demand, and local staffing shortages are symptomatic of a national shortage of the workforce.
Regardless of how many midwives train in the region, it's a battle to retain them here – they're being lured by attractive packages further north.
Temporary reshuffles or diverts or closures of services, however the SHDB chooses to word it, will be ongoing.
A Queenstown mother set to give birth and needing emergency care can divert from Invercargill to Dunedin – both hospitals are a helicopter ride away. But the commute is a longer one for a dad-to-be to travel by road to be there for a birth. And, in Dunedin, he'll need to find parking and pay for it when he does, plus a place to spend a night (or more) in the city.
A Cromwell mother with a complication-free birth can make the almost three-hour drive home with a newborn. But the pressure to get breast-feeding right in those precious first days falls heavily on the parents themselves, with the support of an already stretched Lead Maternity Carer midwife.
Slow delivery on planned improvements
Exactly where Cromwell and Wānaka mums might birth in years to come is set for a shake-up.
In June, the SDHB agreed to establish two new primary birthing units – one in Wānaka and one in Clyde at Dunstan Hospital (that will replace what was the Charlotte Jean Maternity in Alexandra).
The decision came following extensive engagement with midwives, and it was a hangover from the SDHB's 2018 regionwide review of maternity services, which had already deferred a decision on how to best cater for population growth in Wānaka and Central Otago.
For Queenstown whanau, a primary birthing unit remains at Lakes District Hospital.
In a media statement at the time of the decision being made last year (and the last media update on the subject), the DHB said further steps needed to be taken before the two new units were considered a done-deal.
For Wānaka, a business case needed to be submitted to the Ministry of Health and greenlight given for capital investment for the build, and for both Wānaka and Clyde requests for proposals for service providers needed to be made.
We'd love to tell you where plans for the much-anticipated units have got to, but we can't.
Crux is waiting for updates from the SDHB, and we're not alone in this.
Waitaki MP Jacqui Dean says she's also none the wiser about progress and timelines, despite pushing for clarification, while Southland MP Joseph Mooney says he's disappointed in the lacklustre response from the Minister of Health on calls for action.
The communications team at the SDHB says their resources are stretched as they work through Covid-19 related media enquiries but, after two weeks of unanswered questions, Crux has been told answers to questions will be able to be worked on from tomorrow. Watch this space.


---