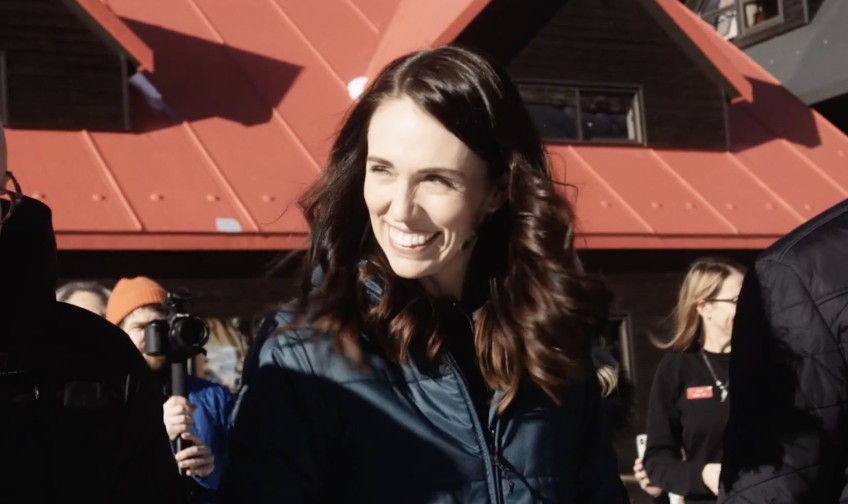 Will a Labour Earthquake produce a Seismic Shift in local values?
---
Analysis.
Tonight's election results don't tell the whole story – dramatic as they are.
Seeing the swing away from National is not to witness just a political shift, but a move towards fundamental change.
Whether Jacinda Ardern represented Labour or National did not really matter – what she stood for during this campaign was a move away from adversarial politics and a move toward the entire country working together as a single team.
And that's not just a Covid thing. We have all witnessed the chaos in the United States and Europe as extremism and combative, manipulative politics have produced a toxic environment that not only threatens recovery from the pandemic but also threatens to destabilise the entire planet.
Ardern might be seen as too liberal, or not liberal enough, by some of her supporters but we can all admire her skill as a communicator, as a politician and most importantly as a person.
For the Southern Lakes and Central Otago the second term Labour Government should bring more social equity without threatening the business world. That's a delicate balance but it is one that Ardern pulls off with style, integrity and grace.
We will likely see a Cabinet reshuffle soon that will see some of the PM's weaker Ministers heading towards the Exit. We will be rid of the pantomime of Shane Jones and his eccentric management of the Provincial Growth Fund.
It will be fascinating to see how the established power bases in our district react and respond to this new order. Will we see the genuine adoption of local policies to address climate change, will our environment get the protection it needs and deserves? Will we see more transparency and a better brand of local democracy and will tourism get reinvented towards being something a lot better than the industrial mass numbers game we have seen in recent years? Will we see the emergence of higher, liveable wages that allow New Zealanders to settle and bring up their families in this stunning, but expensive, part of the country?
Just like this election result, Covid has helped engineer change but we need to see authentic shifts in the hearts and minds of our local leaders to match the insight, intelligence and empathy shown by the Prime Minister in her victory speech tonight.

---