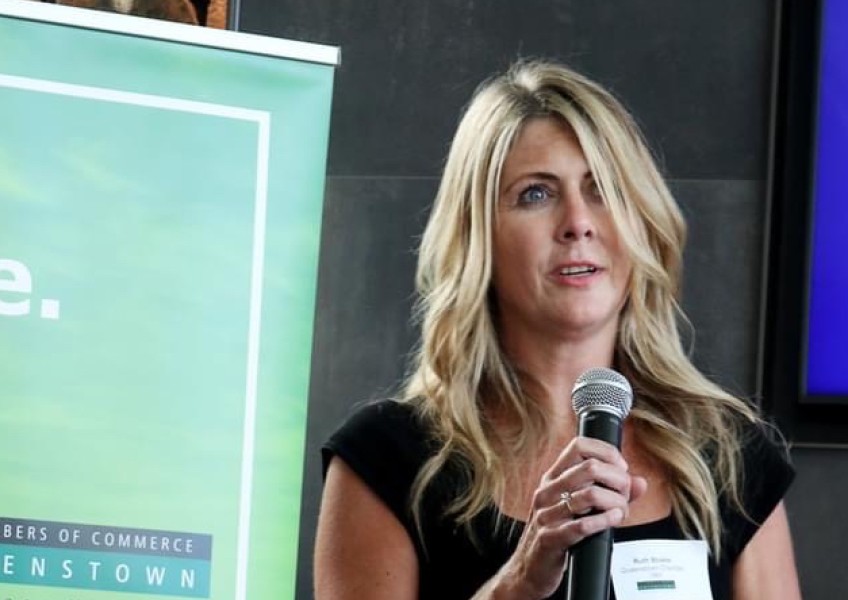 Where's Ruth? Auckland Council confirms "ongoing role"
---
Editorial/Analysis
Controversial Queenstown Chamber of Commerce CEO Ruth Stokes, notorious for her "closed by Friday" remarks over Covid restrictions, now has an ongoing role with Auckland Council.
Mrs Stokes has a full-time job as Queenstown Chamber CEO with permission from the Chamber's Board to work on specified other projects including the Yarrow Stadium rebuild in New Plymouth.
Now Auckland Council has confirmed that Mrs Stokes is working for them as a consultant and has been for a number of months. Crux enquiries to Chamber Chair Angela Spackman earlier this week have not produced a reply.
Our questions centred on the fact that the Auckland Council work was not included in the Queenstown Chamber of Commerce "permitted" external roles.
Previous Queenstown Chamber CEO's have played a prominent role at Chamber events and been a visible ambassador for local business interests.
Social media posts over the past few months from the Chamber show no sign of Mrs Stokes, including at yesterday's high profile mayoral candidates' debate.
Crux has published extensive coverage of Mrs Stokes and her former ZQN7 colleague Jendi Paterson carrying out numerous jobs and projects at the same time while often avoiding the procurement rules that are designed to prevent "jobs for mates" and allow open competition for council roles.
Mrs Stokes boasted in a You Tube video that her work came mainly from relationships, the very situation that procurement rules are designed to control.
She has also banned Crux from belonging to the Queenstown Chamber of Commerce after we asked questions about the source and amount of her salary. Our questions followed the resignation of the previous Chamber CEO due to insufficient funds being available to pay the CEO.
Auckland Council explained to Crux in May this year that Mrs Stokes' work, via her company ZQN7 Ltd, did not require a procurement process and was a direct appointment:
"The work procured did not require a procurement plan as it was within budgetary scope for a direct appointment according to the Auckland Council procurement policy.
"The scope of the work undertaken by ZQN7 from May 2018 until October 2019 progressed a combined crown and council comprehensive town centre redevelopment proposal in Henderson. The scope included: liaison with key stakeholders, development feasibility leading to decisions undertaken by the Eke Panuku board and partner entities to progress urban regeneration in this location.
"ZQN7 Limited has recently been contracted to undertake structured financing advice to Eke Panuku.
"Releasing the budget and scope for this work would prejudice our negotiating position for ongoing work of this nature."
Crux asked the Auckland Council this week for further details. This is their full reply:
"On the 16 May 2022 we provided the following information to you:
"ZQN7 Limited has recently been contracted to undertake structured financing advice to Eke Panuku.
"This project work is still ongoing."
Renee Carter | Senior Specialist Media Relations Lead
Communications Department, Auckland Council.


---