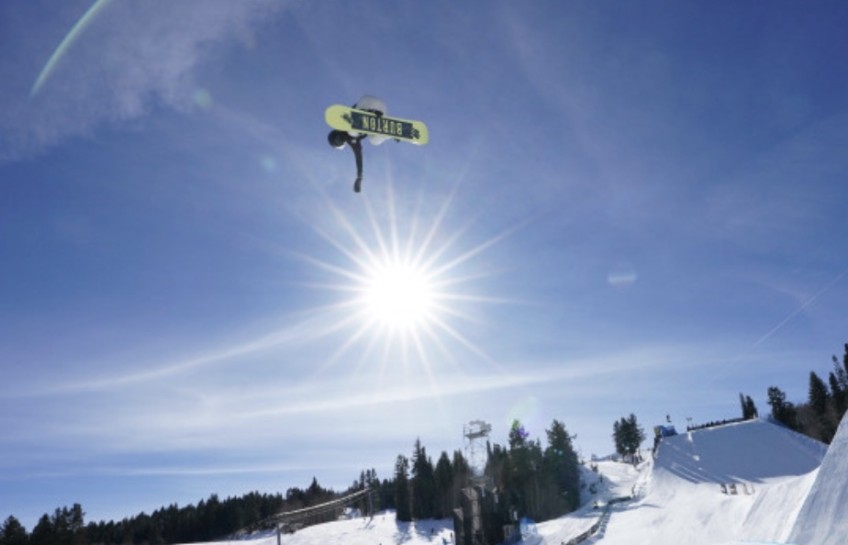 Wanaka's "supportive yet competitive scene" breeds champions
---
Being in the mountains is intrinsic to living in Wanaka and it's that culture - along with growing up accustomed to less than ideal snow conditions - that keeps this small town pumping out champions.
Wanaka's Nico Porteous, 19, and Zoi Sadowski-Synnott, 20, each claimed titles in the 2021 FIS Freeski and Snowboard World Championships in Aspen at the weekend.
Porteous won the men's freeski halfpipe and Sadowski-Synnott took out the women's snowboard slopestyle.
Porteous is the first New Zealander to claim a FIS World Championship title for freeski, which he did with a new trick combination of back-to-back left and right 1620s.
He won the X Games six weeks ago with the same trick combination - and he's the only athlete ever to land this in competition.
The success for Wanaka athletes continued yesterday with Finn Bilous, 21, finishing ninth in the Freeski Slopestyle finals.
Bilous' brother Hank has earnt a podium place twice in the Freeride World Tour thanks to what judges call a stylish and creative approach, but has decided this year to skip the tour, avoid overseas travel and focus on his nursing training in New Zealand.
Porteous' brother Miguel won gold in the freeski halfpipe at the Aspen stop of the US Revolution tour last month.
CEO of Snowsports NZ Nic Cavanagh says the Wanaka community's connection to the mountains is a big trigger for the early development of ski and snowboard champions, who themselves inspire the next generation.
"We're talking around 10, 11, 12, 13-year-olds, they're the potential podium getters in four years' time," Cavanagh says.
"So it's a very early sport and certainly having the legions of Nico and Zoi and Finn and before them the Wells team, that certainly inspires people to get out into the mountains and excel."
Former Freeride World Tour athlete Sam Smoothy, also of Wanaka, says the town produces champions because of its "supportive yet competitive" scene.
"Everyone wants each other to do well, but at the same time, be the best they can be.
"Also, the snow conditions are really harsh which really draws people to be well-rounded skiers across all conditions and that's massive," Smoothy says.
SnowSportsNZ has national development programmes for up-and-coming skiers and riders to develop their skills and prepare for international competition, which Cavanagh says aims to progress them to podium success in 2026.
Cavanagh says honing young snow sportspeople is a tricky balance of fostering competitiveness while managing the pressures faced by international athletes.
The high performance support includes mental skills, nutrition and gym work - making sure the athletes bodies can cope with what they're doing on snow.
"The risk of pushing too hard at a younger age is their bodies aren't able to sustain the impact or the forces on their developing joints and muscles," Cavanagh says.


---