Wānaka survey: opposition to Tarras airport grows
---
An updated survey of residents and businesses in Wānaka has revealed growing opposition to Christchurch's proposed international airport at Tarras.
The survey, conducted by Wānaka Stakeholders Group, a local lobby group originally established in response to plans to grow Wānaka Airport, shows close to 83 percent of 608 respondents are opposed to a new airport up the road in Tarras.
Nearly 70 percent of those say they are "thoroughly opposed".
The 'no' voices have grown almost 10 percent since the community was last surveyed on the issue two years ago.
The survey results also reveal almost 96 percent of respondents want the Upper Clutha to be included in the decision-making process for a new airport at Tarras.
In a statement this morning, group chair Meg Taylor says the results show a significant jump in opposition to and concern about Tarras from the community.
"We last surveyed members over two years ago, and there has been further growth in concern since then.
"We've seen significant increases in the proportion of community members opposed, as well as the demand for our community to be closely consulted and involved in decision making."
Ms Taylor says community members remain "very concerned" about the same issues as previously.
"Those issues are climate change, overtourism, environmental impact and strain on infrastructure, with between 79 and 81 percent of respondents concerned about each issue."
She says it was "telling" the survey results did not change significantly for those respondents who own and operate businesses, including tourism businesses.
"Nearly a third of our respondents own or manage a business in Central Otago, and over 13 percent are tourism businesses."
The survey results echo sentiment expressed in recent weeks by both Destination Queenstown and Lake Wanaka Tourism, who argue more planes would mean more visitors and more stress on already-stretched local infrastructure.
They say the proposed Tarras Airport would bring visitors on scale not seen before, which flies in the face of a new destination management plan produced with wide community and industry consultation calling for a 'quality over quantity approach'.
Ms Taylor agrees, saying the airport is not just a "Tarras issue", but one for the wider region, as its impact would be wide.
"Our view is that managing tourism numbers is the key to maintaining the value of our destination both for residents and for visitor experience."
The survey was conducted before Christchurch Airport's announcements about Tarras a fortnight ago, which included noise simulations of aircraft approaches and take offs based on a preferred runway alignment and concept plans for the terminal building.
Wānaka was a location for one of three community drop-in sessions, with project leads on hand to answer questions.
At the time, Christchurch Airport's Michael Singleton told Crux there was plenty of technical information that the airport tried to make as "digestible" as possible for the public.
He stressed his team still had "some pretty big hurdles" to jump to realise the project.
He said he had faith the planning process moving forward was a robust one, with the community at its centre.
"We can't simply go out and build an airport because we want to, we have to prove that there is a need for it," he said.
In 2020, Christchurch Airport stealthily bought multiple blocks of farmland at the intersection of State Highways 8 and 8A, before announcing plans to investigate locating an international airport there.
Latest documents released show a Central Otago airport capable of serving 3.6 million passengers a year.
It is the view of Mr Singleton any airport at Tarras would met demand rather than create it, and sticking with the status quo in terms of infrastructure in the region would mean people an businesses that want and need access to seats and freight space would miss out.
"An airport's role, essentially, is to make sure that we have the right infrastructure in the right places to support our economies going forward and our people within those economies," he said.
The Wānaka Stakeholders Group has a history of success at stopping unwanted airport expansion - it battled through the High Court to quash Queenstown Airport's 100-year lease over Wānaka Airport.
Today, Ms Taylor says the issues people are concerned about with the potential development of Wānaka Airport apply equally to the international airport proposal for Tarras.
"Our group remains focused on ensuring that development at Wānaka Airport is consistent with the community's wishes and aspirations, and that issues such as overtourism, climate and environmental impact and strain on local infrastructure are front and centre.
"Our focus on Wānaka Airport remains unchanged.
"We are well aware that moves to develop the airport could be re-visited at any time and we'll continue to ensure that the Upper Clutha community is leading the conversation, not excluded from it.
"Nevertheless, this survey demonstrates that a major international jet airport a short distance further down the road is equally unpalatable to our community."
She stresses this is not about NIMBYism.
"It's about ensuring that airport companies don't make uncontested and poorly considered decisions about our region with irreversible and overwhelming consequences for the Upper Clutha and Central Otago."
Main image: First concept drawings released by Christchurch Airport two weeks ago show a terminal building nestled into the rural Central Otago landscape, but they appear to have done little to appease opponents of the project.
Read more: Community gets first glimpse of Tarras airport plans
Southern Lakes tourism says 'no' to airport at Tarras
Tarras airport business case 'marketing material': academics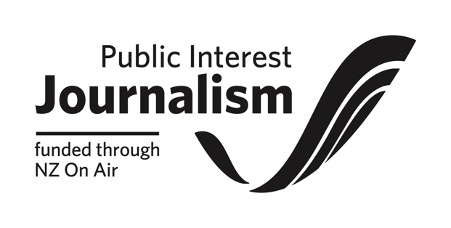 ---