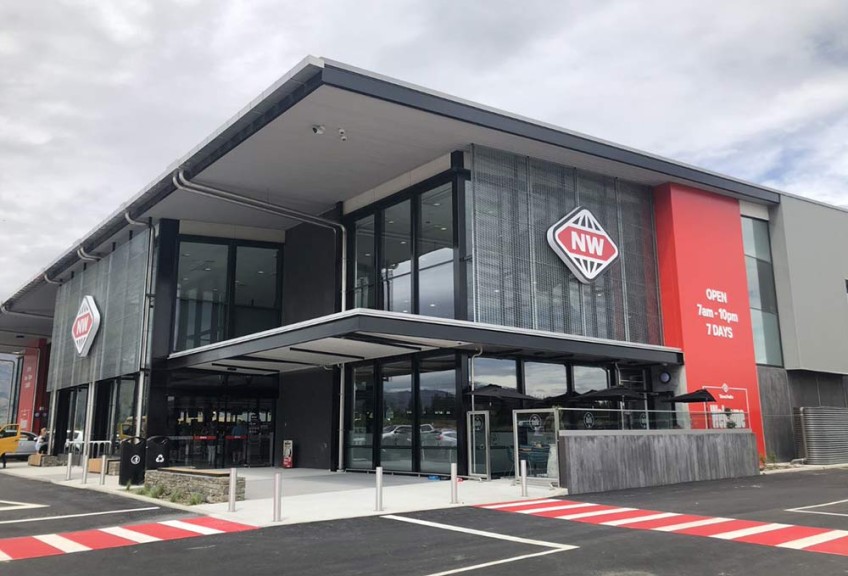 Wānaka supermarkets cop $750 fines for Good Friday opening
---
Wānaka's two New World supermarkets have been fined for trading on Good Friday, but a Foodstuffs NZ spokesperson says the decision by the local owner-operators to keep their doors open wasn't driven by profit.
Opening on Good Friday is a violation of the Shop Trading Hours Act 1990, and the two stores - Wānaka New World and New World Three Parks - have each been ordered to pay $750 by the Christchurch District Court. The maximum penalty for this breach is $1,000.
Loua Ward, the Labour Inspectorate regional manager, says the two stores and the Foodstuffs South Island chief executive were sent warning letters in April from the Ministry of Business, Innovation & Employment ahead of the holiday.
This was due to their track record of trading on Good Friday the previous year.
The two stores are owned and operated by local families - Stuart and Jacqueline Hore run Wānaka New World through their company Greta Enterprises Limited, while Dean Bartley and Natashia Bartley run New World Three Parks through Aspiring Foodmarket Limited - but are part of Foodstuffs.
Crux attempted to reach out to both owners.
In a statement, Emma Wooster, the head of public relations at Foodstuffs, says the Wānaka business owners had thought about what was best for their community when making the call to keep their stores open over the holiday weekend.
"Many South Island communities rely on tourism to thrive and after a few years of Covid related challenges, both owner-operated stores in Wānaka wanted to play their part in serving the community and visitors over the Easter holidays.
"Foodstuffs owner operators are embedded in their communities and support them in many ways."
However, Ms Ward says in doing so they broke the law, and that's disappointing behaviour from the big brand.
"As a leader and major employer in the retail sector, it is extremely disappointing to see a prominent group like Foodstuffs South Island's having two owner operators blatantly choosing to ignore their legal responsibilities and focus on profit making."
She says, in comparison, Foodstuffs North Island counterparts as well as Countdown "were both responsible corporate citizens who complied with the law".
Main image: New World Three Parks.

---