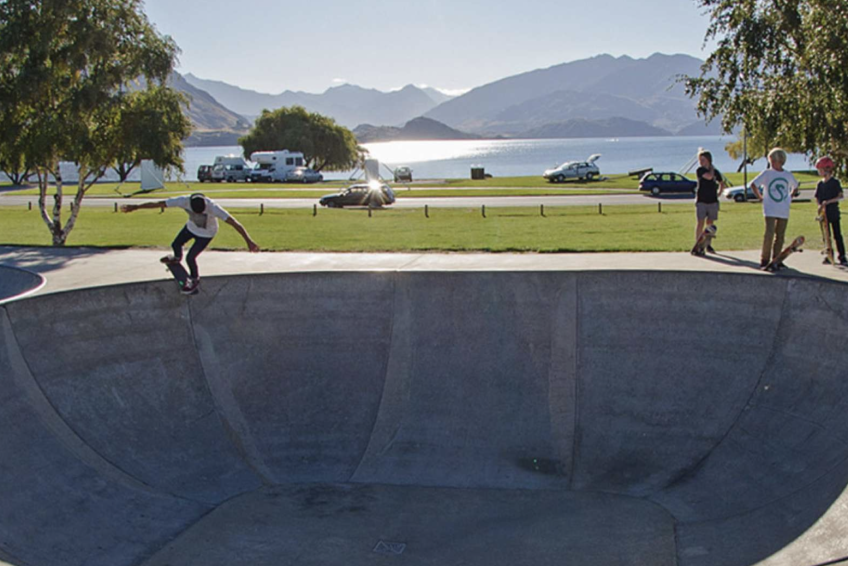 Wanaka skatepark contractor goes bust - owing $492,000
---
One of the main contractors that upgraded the Wanaka skate park has gone into liquidation, owing local subcontractors an amount believed to be around $40,000.
QLDC confirmed to Crux this afternoon that Civil Concrete Ltd had been paid in full for the Wanaka work but it appears that Wanaka sub contractors were not paid, including one company owed around $8,000.
Company records show Civil Concrete went into liquidation on July 22 this year and an initial liquidators report from PWC shows unsecured creditors total $492,377 with that amount expected to grow. It is understood the company was carrying out skate park work for a number of different councils around NZ. A number of secured creditors have a claim ahead of unsecured creditors.
The sole shareholder of the company is Joshua Thomas Horn of Methven. PWC said this was the explanation given by Mr Horn so far:
"We have been advised that the reasons for the Company's insolvency are due to personal issues leading to a change in management of the Company which contributed to a reduction in the Company's cashflow. The Company was placed into liquidation due to unpaid taxes to the Inland Revenue.
"We have not obtained any financial statements for the Company as none were prepared. We have received copies of the Company's bank statements for the two year period prior to liquidation."
Crux has approached PWC for further comment.


---