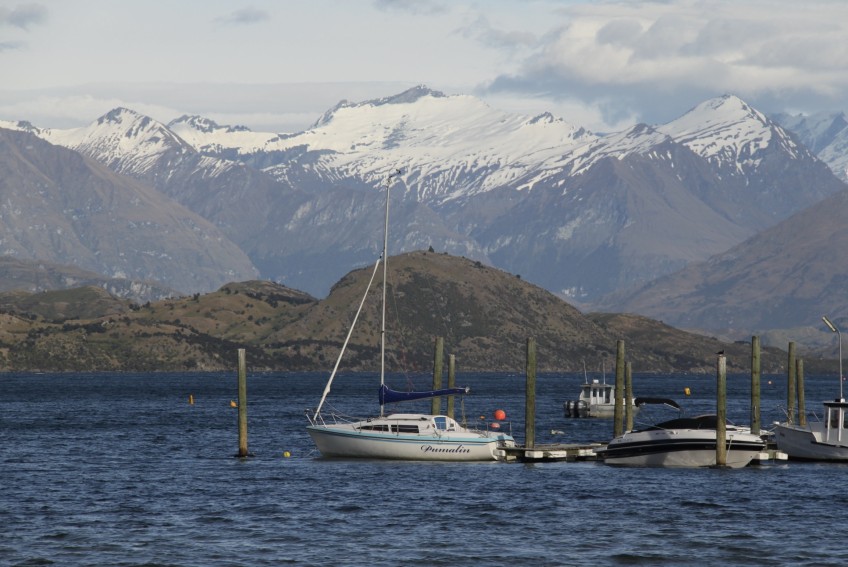 Wānaka harbourmaster resigns in Xmas water safety crisis
---
As more than 800 boats take to the water around Wānaka at the start of the Xmas holidays, Harbourmaster Jeff Donaldson has resigned over dramatic safety concerns that throw a spotlight on QLDC contractor Cougar Security.
Mr Donaldson has resigned over concerns for public safety, his own safety and what he calls "misinformation" over his role in training new staff.
His ultimatum to Cougar and QLDC is that he'll only return to his job if he is able to work with former Harbourmaster Craig Blake. He says this request has been put persistently to Cougar - and ignored.
Both Mr Blake and Queenstown Harbourmaster Marty Black were removed from their roles earlier this year as QLDC gave the work to Cougar Security. Crux understands that when they took on the contract Cougar Security had neither the boats or the necessary licences to do the work.
Speaking to Crux this morning Mr Donaldson said that Cougar was "too bloody late" in addressing his ongoing safety concerns as Wānaka harbourmaster.
Mr Donaldson says he was asked by Cougar to train new staff – but then Cougar allowed new staff to operate on the Clutha River before adequate training had been completed.
"It would have been my responsibility if anything had happened" Mr Donaldson says.
"I am also concerned for my own safety and the safety of the public. We need former Harbourmaster Craig Blake back to do the job properly. I always said I only wanted to do the job part time."
Mr Blake told Crux that he had been approached by Cougar to come back on an interim basis and he was "considering their offer."
"If I came back on an interim basis, it would only be out of a concern for public safety."
Deputy Mayor Calum MacLeod has been involved in alerting QLDC to the dangers associated with the escalating Wānaka water safety crisis.
"The situation is deeply disturbing. It's been something that I've been trying to make council aware of for six to eight months. It's not a surprise that Jeff Donaldson resigned. It's absolutely not.
"It's a situation that's going to get worse before it gets better. I mean, literally yesterday we had jet boats going down the Clutha and up the Hawea River. Both are not allowed and I think the situation is that people are aware that's there's no harbourmaster - and serious risks are being taken."
Asked by Crux if Cougar was up to the job of water safety, the Deputy Mayor told Crux. "People tell me that they are able to do the job. I have to say that there is some evidence against that."
Former Harbourmasters Blake and Black had many decades of local experience between them and there was a high level of concern raised in the community at QLDC's decision to replace them with a security and CCTV company.
QLDC has been approached for comment.
Cougar Security was unavailable for comment. Company records show that Cougar is owned 100% by Donna Kerr of Oamaru, with Mrs Kerr as the sole director. The only other company history for Mrs Kerr is a former directorship of a company called Kebab Investments Ltd.


---