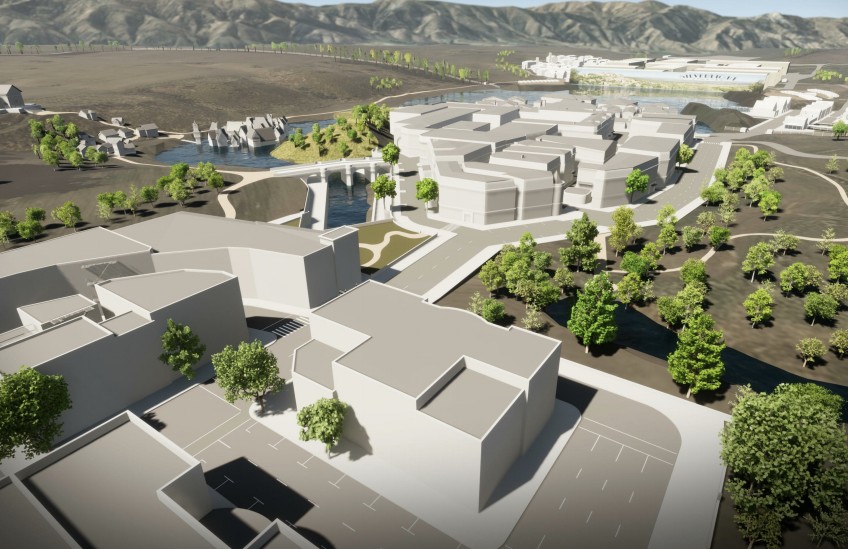 Wānaka film studio project gets planning green light
Dec 08, 2021
---
Here is the summary of the decision just releaed by the EPA, the agency managing the Government's Fast Track consenting process. Silverlight Studios still needs further approval for housing needs linked to the studio and has not yet revealed the all-important studio partnership necessary for the project to be succesful. You can read the full decision here.
"[1] This is an application by Silverlight Studios Limited to construct and operate a film studio complex including film location sets, buildings for post-production facilities, film school, screening theatre, film exhibition centre and supporting facilities along with associated infrastructure for the film studio complex near Wanaka (the Project).
[2] Silverlight Studios Limited sought a referral from the Minister for the Environment to an expert panel under the Covid-19 Recovery (Fast-track Consenting Act 2020 (FTCA). The Minister accepted that the purpose of the FTCA would be met by the Project. On 29 January 2021, Schedule 10 was inserted into the FTCA (the referral order) by clause 4 of the Covid19 Recovery (Fast-track Consenting) Referred Projects Amendment Order (LI2021/2) 2021, in order to give effect to the Minister's decision to refer the Project to an expert consenting panel under section 24 of the FTCA. We have been appointed as the Panel to determine the application (the Panel).
[3] The Panel considered the application and given the complexity of the Project identified a range of adjacent parties, as well as community groups, that it would invite comment from.
[4] The Panel took legal advice in relation to housing and economic issues and also requested further reports from the Applicant and experts concerning landscape and economic matters in order to assist it with making a final determination.
[5] The Panel undertook a site visit of the Project site and the surrounding properties and area on 22 November 2021. 1
[6] The Panel grants the applications for land use consent required from the QLDC and the bore permit required from the ORC, subject to the consent conditions set out in Annexure A of this Decision. Both the land use consent and the bore permit are granted for an unlimited duration.
[7] The Panel records that it has been appointed as the Panel to consider a separate referral under the FTCA by Silverlight Studios Limited (SSL) for accommodation within parts of the proposed built sections of the Project site which is an entirely separate application.
[8] The Panel notes that aspects of that separate SSL FTCA application relating to accommodation of SSL and its lessee workers were relied on by the expert economics advisor to the Panel. The Panel wishes to record that it acknowledges an interrelationship between the two applications. However, all matters associated with the SSL Accommodation referral will be considered in a separate decision of the Panel to be issued in due course."


---