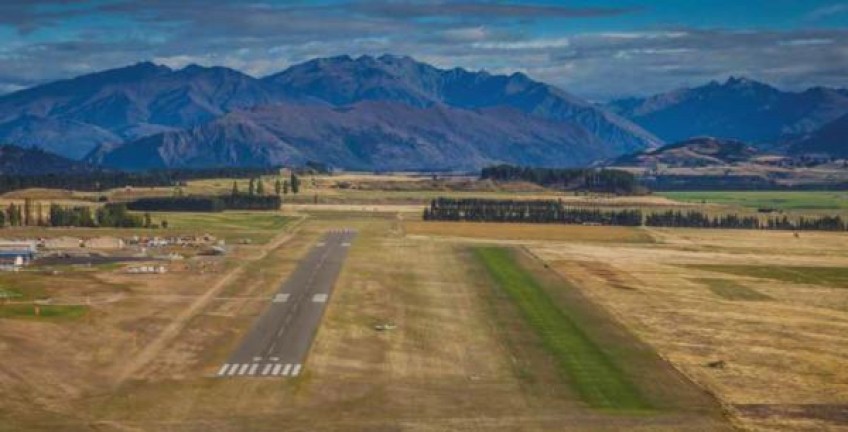 Wanaka Airport masterplan 18 months away
by Eileen Goodwin - Jul 07, 2018
---
The future of Wanaka Airport will remain unclear for up to 18 months, after consultation closes tomorrow.
Communications adviser Naomi Lindsay says a summary of the public feedback on the airport will be released late next month, and the masterplan will take 12 to 18 months to develop.
The Queenstown Airport Corporation, which runs the Queenstown Lakes District Council-owned airport, is considering whether to introduce scheduled services to Wanaka.
Lindsay says market research and demographic analysis will test the various scenarios.
It's possible the airport will offer international flights, and its catchment area could extend to the West Coast and the Mackenzie district - "two of the fastest growing regions in the country", Lindsay says.
The community will be consulted again when the masterplan is released.
Although the official consultation period is about to end, people can still give feedback.
"We'll still keep the online tool open for people who've got ideas."
Hundreds took part in a survey, poll, online forum, and community workshops.
Some of the responses to an anonymous online forum are strongly opposed to scheduled flights.
One says the idea of "duplicating" Queenstown Airport services is "ridiculous" and some fear the move will squeeze out general aviation.
"Let's make Wanaka and Queenstown district a place that all New Zealanders can be proud of by maximising the efficiency of resource use, minimising noise pollution in the area, not bowing to commercial pressures just to maximise the profits of private companies and facilitating slightly easier travel for a few at the cost of the whole community," one person says.
"I hear they see Queenstown's future as being the home to high paying Lear jets along the lines of Aspen once Wanaka airport has been massively expanded to cater for the international travellers," says another.
"Hopefully I'm wrong but I think I'll be showing my grandkids a rental car company where my plane was once hangared. Truly disappointing that the QLDC has [led] us down this path where money becomes before people," says a further response.
Lindsay, the airport's communications adviser, responds on the forum saying general aviation is expected to be part of the "thriving aviation hub".
Main image: Wanaka Airport. Image: Queenstown Lakes District Council


---