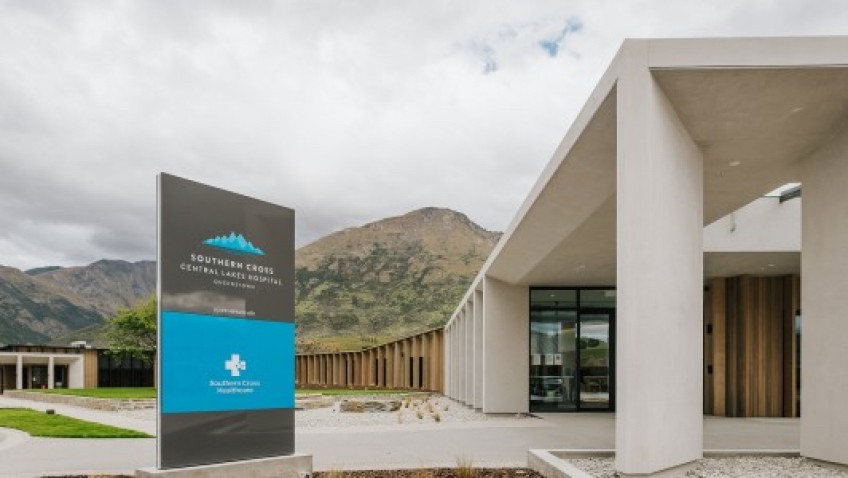 Vital Healthcare raising funds for Kawarau Park purchase
---
A specialist healthcare landlord has acquired the new health precinct at Kawarau Park for $95 million, with an idea to further develop it as a "medi-tourism" destination.
It's part of a bigger plan by Vital Healthcare Property Trust to raise $200 million to fund a pair of South Island acquisitions as well as the development of new and existing properties in Auckland.
The South Island properties have a combined purchase price of $145m, and represent Vital's first move into the southern healthcare market.
The other southern purchase is in Christchurch.
Vital fund manager Aaron Hockly says the Kawarau Park healthcare precinct, developed by the Sanderson Group, is a significant investment.
"It's a bit under three percent of our total portfolio."
Existing quality tenants and infrastructure, as well as opportunities for growth, make the investment an attractive, longer-term one, he says.
"We really like the mix...it's anchored by Southern Cross, one of our existing key tenants and obviously New Zealand's largest hospital provider, and then supported by the Central Lakes Trust, as well.
"And we see opportunities to expand here. We think there will be increasing demand as the population continues to grow."
There's obvious scope to develop the land between the existing hospital and Pacific Radiology, and they'll be starting to talk to potential tenants, he says.
Vital sees Queenstown as a potential ideal destination for people to travel to for elective surgeries, and a "medi-hotel" is on the cards.
"People sitting in Auckland that have to have knee surgery...you're going to be stuck on your back for a while, why not sit there and look at the beautiful Remarkables for your recovery time?"
The company will raise the capital through an underwritten rights offer.
Existing unit holders will have the option to buy one unit for every 8.54 units they hold at an offer price of $2.95.
The offer represents a 5.4 percent discount on the last traded price of $3.12 and was 4.9 percent less than the theoretical ex-rights price of $3.10.
The net proceeds from the equity raise will be used to repay debt incurred for recently announced acquisitions and developments, including those announced today.
Vital is managed by NorthWest Healthcare Properties Management, which is a subsidiary of the Toronto-listed global healthcare fund manager, NorthWest Healthcare Properties REIT.
NorthWest had agreed to subscribe for $55 million in units to represent its 27.5 percent stake in Vital.
The balance of the offer is underwritten by Craig's Investment Partners and Forsyth Barr.
The offer will be opened to existing institutional investors initially, followed by an institutional book build and then the opening of the retail offer and the subsequent retail bookbuild.

---