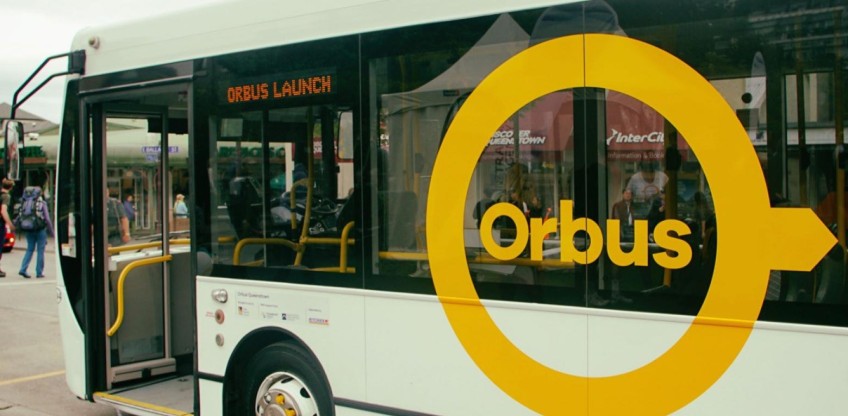 US owner of Qtown bus services silent on solutions
---
Crux questions to the operators of Queenstown's Orbus service have failed to throw any light on when, or if, the service will ever get back to a full timetable.
The Orbus service is operated by Ritchies which up until 12 months ago was a New Zealand owned company. However, Ritchies is now owned by a New York investment company, KKR, reportedly purchased for somewhere between $350 and $500 million.
KKR made the investment from its Asia Pacific Infrastructure Fund.
Founded in 1976 by Henry Kravis and George Roberts, KKR has US$429 billion of assets under management. It has 109 portfolio companies in its private equity funds. They generate US$244b in annual revenues.
The Otago Regional Council (ORC) contracts Ritchies/KKR to run the Queenstown Orbus services. The ORC announced yesterday that the Dunedin service would shortly be back to normal but Queenstown would not be back to a full timetable until June this year.
We asked the ORC what was behind their "extended deadline" of June 1st for a return of Orbus Queenstown services. This was the initial statement from the ORC's interim CEO Pim Borren:
"We are working closely with all parties to pull together to rebuild a more frequent public transport service for Queenstown through the first half of 2023, however full timetabled services will not return now until 1 June 2023 as operators will not be able to deliver an increased service any earlier.
"It remains a struggle at times for the Queenstown operators to deliver the reduced timetable, and passengers deserve greater certainty."
Crux then went back to the ORC seeking more detail, including whether Ritchies was being paid at full commercial rates while delivering a partial service. Dr Borren revealed that ORC, and therefore ratepayers, are having to cover the cost of increased wages for Queenstown bus drivers - not Ritchies.
"We cannot share actual contract details for commercial reasons. However Ritchies is only paid for the services they provide.
"ORC has led the increases in driver wages and has compensated the operators accordingly. We understand that Ritchies is also wearing a range of additional costs around sourcing drivers from overseas and accommodation for those drivers when they arrive. We won't be covering those costs as they're not contractual."
Source: Dr Pim Borren, ORC Interim CEO.
Crux approached Ritchies/KKR yesterday (January 5) and received a 3 point response from an unnamed communications person earlier today (Jan 6). The person responding to our email gave no name or physical/phone contact details, so we don't know if they are NZ or US based.
"Everyone understands how frustrating this is for the public, as it is for us, and we are working hard with all involved to try to resolve it. The Otago Regional Council is to be commended for its clear communication this week about we hope to see things begin to improve."
"The shortage of bus drivers for public transport services is not a problem for operators alone to solve. That's generally recognised and has been reflected in the welcome steps the Government and councils have taken over the past year to increase the funding they provide for bus driver pay."
"Our rates are increasingly competitive and we'll be reviewing them again this calendar year, but pay rate increases alone are not going to solve the driver shortage – it is just not that simple. Even in regions or areas of the sector where rates are higher, such as tourism operations, there is still a shortage being felt. Pay and conditions are only one aspect of the challenge as we commented for your coverage on all these same issues back in December. "
Source: Ritchies/KKR – unnamed spokesperson. January 6th, 2023.
Crux will continue to research the commercial relationship between ORC and Ritchies/KKR with the public interest concern being that the contract (so far kept secret) seems to put some or all of the risk of increased costs with local Queenstown ORC ratepayers. Of equal concern will be the lack of detailed information as to how and why the June 1st "deadline" is going to be met - or not.
Today (January 6th) the ORC/Orbus website showed widespread bus cancellations across the network at one of the busiest times of the year.
The service delivery failures by Orbus are expected to have an effect on QLDC efforts to persuade residents to leave their cars at home and use public transport, including moves by the council to reduce parking spaces in key commercial and residential areas.

---