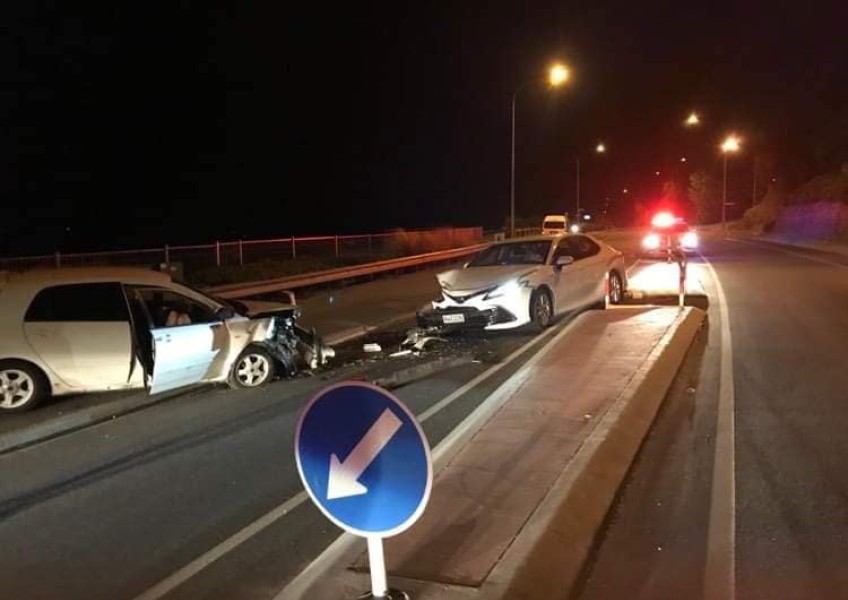 US crash driver sacks Q'town lawyers, refuses to meet victim
---
In a Queenstown District Court hearing today police revealed the American driver who caused a head on crash that left a local chef with a broken back is refusing to return to New Zealand to take part in a restorative justice project. Police also told the court the man has now sacked his Queenstown lawyers Todd and Walker.
The January 27 early morning crash became controversial after the driver left Queenstown within hours of it, returning the keys of the rental car he had been driving to Auckland airport without telling the rental company about the write-off crash or the serious injuries involved.
It took the rental car company a week to find their wrecked car that had been towed to Cromwell. The rental company, Avis, subsequently condemned the driver's behaviour.
Judge Catriona Doyle today refused a police request for an arrest warrant to be issued on the basis that the accused driver may change his mind on meeting the victim and may also hire new lawyers.
A restorative justice session could involve an apology to the victim, Sara Duan, the payment of compensation to her for mental and physical suffering and a guilty plea to charges laid by police after a six-week delay. The accused driver told a restorative justice team in Invercargill last week that he was not prepared to get involved.
Interim name suppression for the driver will continue until May 25 in order for him to file an appeal against the April 27 decision by justice Geoff Rae in Queenstown to refuse permanent name suppression.
Barrister Robert Stewart, appearing for Crux on April 27, argued successfully justice needed to be carried out in the open. Mr Stewart told the court Crux had engaged in "good journalism" by publishing details of the crash and the police delay in laying charges.
The appeal by the driver automatically gave him 20 days to file an appeal, and during that time suppression would remain in place.
Speaking to Crux after the April 27 hearing, Ms Duan said it felt like the American driver was trying to "run away" from his responsibilities following the crash.
"Every day, I cannot sleep properly because of this case, but he's still fighting his wrong behaviour, which I don't understand. I feel like it's unfair for me," Sara told Crux.
"What I understand is he keeps asking for name suppression, like for his name and reputation, and he doesn't want his offences open to the public. It's the main thing that the court is doing right now – but what about the actual accident?"

---