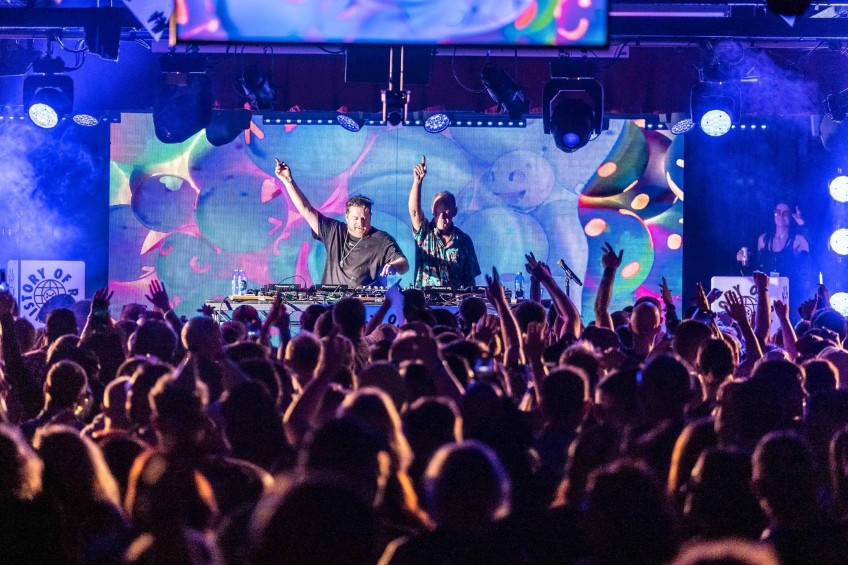 Update: Last-minute bus scramble for Fatboy Slim
---
The event organiser has broken its silence surrounding transport to Queenstown's FatBoy Slim concert, but admits there's still no solution.
Ticket holders have been contacting the company, Endeavour Live, for months to see if it's still providing a bus service to and from the Gibbston Valley venue.
In its initial promotions last year, Endeavour Live had promised the service for the event, to be held on Saturday, February 4. The clock is ticking, with the gig 15 days away.
Crux contacted Endeavour Live on Tuesday, January 20, but the organiser passed the buck to its publicist, an Auckland entertainment company, 818. 818 delivered the following statement last night:
"We understand the urgency around providing bus transport details and are working towards providing this information as soon as possible for all our attendees. Endeavour will aim to update everyone as soon as possible."
Following Tuesday's inquiries with the company, one ticket holder told Crux they'd received a Facebook message reply from Endeavour Live that day, after months of radio silence.
Before this, their last message from the event organiser had been in late-October via Facebook messenger, when they'd been assured information regarding busses would be released within two weeks.
Endeavour Live has had bad luck elsewhere, needing to shift the venue of its Auckland Gardens Music Festival, which Fatboy Slim is headlining, with little notice.
Stuff reported on January 18, the venue change was due to turf and irrigation damage to Victoria Park from a previous event held at the venue in early January.
Read more: Fatboy Slim's missing Gibbston bus mystery
Main image: Fatboy Slim (Facebook)


---