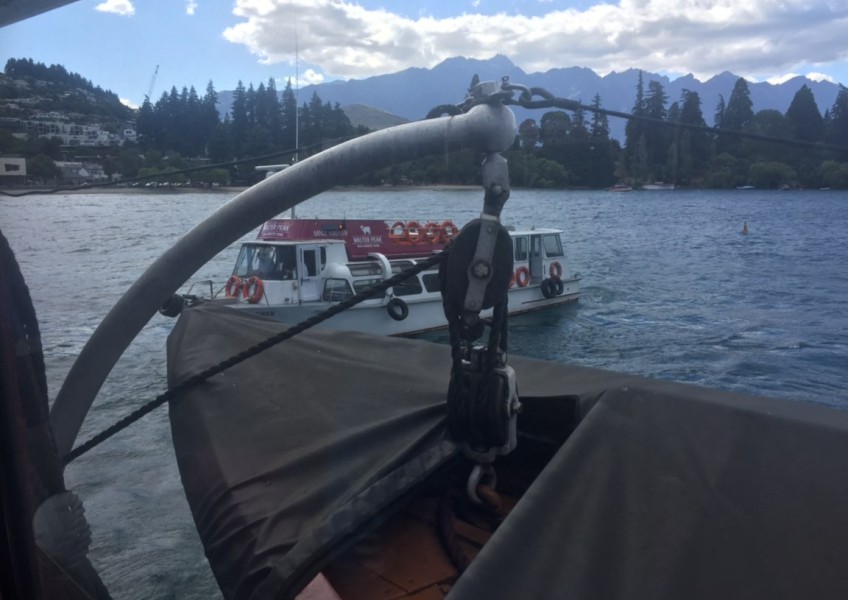 TSS Earnslaw hit by serious mechanical breakdown
Jan 10, 2019
---
Updated:

Passengers on board the lake steamer TSS Earnslaw this morning had their trip aborted after the ship returned to Queenstown with serious mechanical problems.
The Earnslaw was reported to make a number of unplanned turns as a result of what turned out to be a generator failure.
The vessel made its way back to Queenstown's Steamer Wharf under minimal power.
The operators of the Earnslaw, Real Journeys, have confirmed (11.05 am) that the ship is safe and returned to Queenstown under escort from a Real Journeys supply boat, and other local water craft.
it is understood there was no danger to passengers but ongoing mechanical problems could have taken the Earnslaw out of service at what is one of the busiest times of the tourist season.
The Earnslaw's 12 noon sailing went ahead as scheduled, following urgent on-site repairs by Real Journey's engineers.
Main Image: The Earnslaw is escorted back to Queenstown. James Burnes.


---