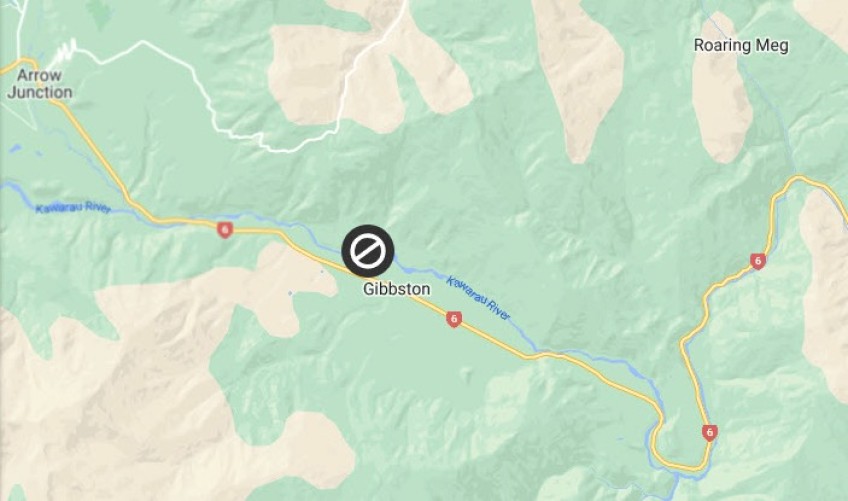 Truck crash causes early morning chaos on SH6 at Gibbston
---
Commuter chaos this morning as travel through a section of the main road between Cromwell and Queenstown is impacted due to a crash.
Waka Kotahi says State Highway Six has now partially re-opened near its intersection with Coal Pit Road, which is in the Gibbston stretch of the vital linking highway.
Crux understands a large, curtain-sided truck is lying on its side, partly covering the Cromwell-bound lane, and this earlier closed the state highway.
There are reports a large crane is heading to the location to attempt to right the vehicle.
Waka Kotahi says the highway is down to one lane and stop-go traffic management and a 30-kilometre-an-hour speed limit is in place.
"Road users should expect delays in the area."
Police say there was only one vehicle involved in the crash, which happened just after 3am.
The driver was taken to hospital.
One Queenstown-bound tradie says it was a slower drive to the work site this morning, but he made it through.
Hundreds of workers drive the road each morning, and their only alternative is to instead travel via Wānaka and the Crown Range.
Queenstown Lakes District Council is warning of a high risk of black ice on the Crown Range this morning as weather conditions across much of the district are cold and foggy.
"Please drive to the conditions. The risky areas have been gritted...but please remain vigilant when driving these roads."
Temperatures in some spots in the Whakatipu are as low as minus seven degrees Celsius.
Main image: Waka Kotahi


---