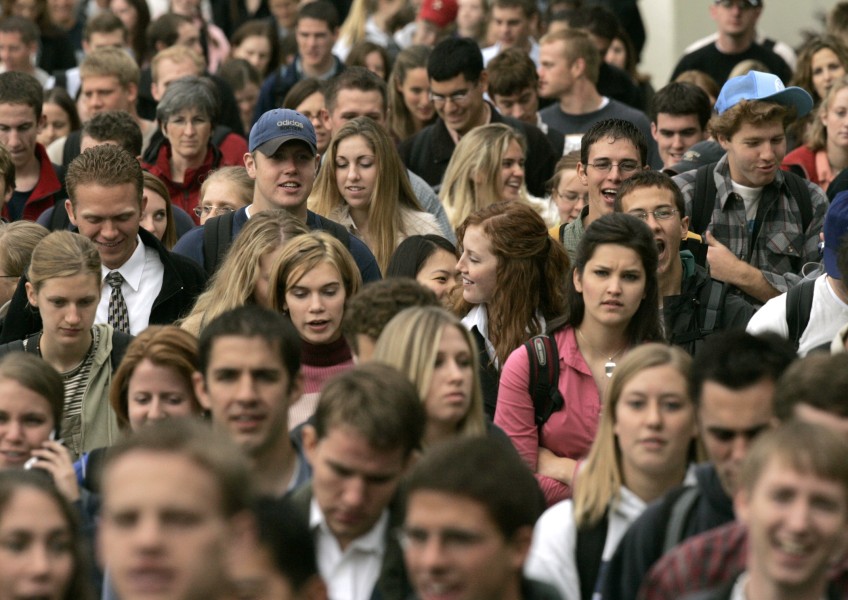 Tourist numbers to increase to 126,000 - on just one day
Mar 12, 2019
---
The QLDC has released forecast population numbers that show the district could experience 126,000 visitors on a peak day - that's the current population of Dunedin and does not include a forecast 74,400 Southern Lakes residents.
The numbers were released along with a QLDC media release (see below) that made no mention of the specific figures. The forecast goes all the way out to 2048 - but that is less than 30 years away from now.
The average number of visitors per day for 2048 is given as 39,040 by 2048 - which multiplied by 365 days in a year comes to a sobering 14,249,600 tourists - more than four times the current 3 million each year. However, the formulas used suggest that the current figure would be 9 million if an average day (24,860) was multiplied by the days in the year, suggesting a future figure closer to 5 million tourists per year.
All of the annual percentage increases in the document look mild and steady - between 1 and 3 per cent per year - but the cumulative totals tell a different story.
The number of houses in the district is forecast to increase to 37,770 by 2048- up from the current 20,840.
Even the forecast to 2028 is eye watering - with 99,970 visitors per day (peak), 31,490 visitors on an average day and the number of residents increasing from 39,500 to 56,400 in less than 10 years.
Here's a link to the full figures - warning - contains graphic content!
Here's the council's full media release:
"Population projections for the Queenstown Lakes District have been published on the Queenstown Lakes District Council (QLDC) website.
The data sheds light on the average day and peak day population figures for all of the communities in our district - urban, rural, large and small – and projects forward to 2048.
QLDC Policy and Performance Manager Anita Vanstone has overseen the data gathering process and advised the projections will be released to the public twice a year – in June and December.
"The projections are based on a 'business as usual' model and do not assume any constraints or intervention in the market," said Ms Vanstone.
In addition to average and peak day population figures, the data also includes projections for the number of required visitor units and occupied / unoccupied dwellings.
"Having access to this information more frequently will be extremely useful in future planning – not only for QLDC and other government bodies and ministries but for business owners who want to pre-empt periods of particularly high demand," Ms Vanstone added.
QLDC Chief Executive Mike Theelen added that the revised predictions reinforced the value of Council's ongoing partnership work with Central Government.
"These figures reflect the challenges our district is facing more clearly than previous numbers, and it's easy to see the demand that this places on the services and infrastructure Council and other agencies provide," said Mr Theelen.
"It certainly underpins Council's recent decision to instigate the visitor levy referendum and our case to Central Government for alternative and innovative funding mechanisms."


---