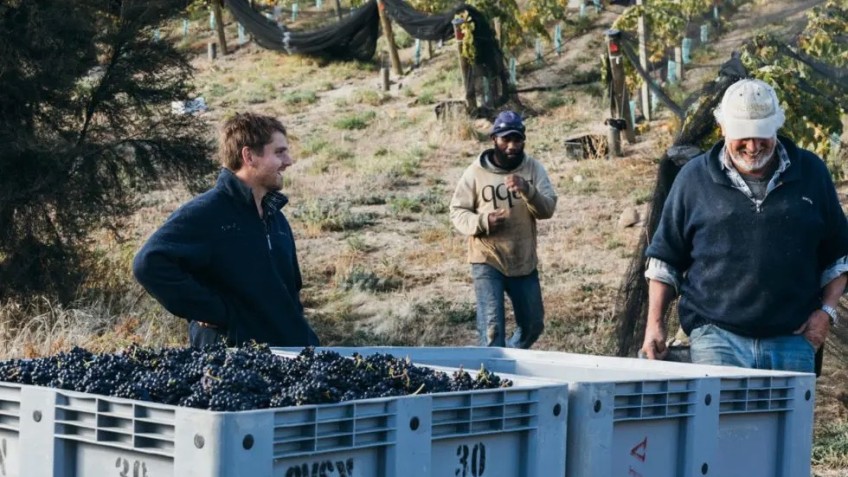 Tiny, but mighty: How Central Otago wineries collaborate to win in a brutal market
---
James Dicey grows grapes that his brother Matt makes into wine in Bannockburn. Their dad, Robin, is a pioneer of the local industry.
He reckons the secret to Central's success is a business culture he has dubbed "cooperatition" – cooperating, while competing – something other wine areas in New Zealand haven't been able to replicate.
"We have a degree of respect for what each other does. We don't poke each other in the eye and say, 'That wine's no good, mine's awesome, don't buy his or hers, buy mine.'"
It goes back to the roots of the industry, forged on the very edges of where grapes could be physically grown and businesses economically sustained.
"When this industry started out here, if you didn't work with your neighbours you either didn't have enough equipment or enough knowledge or enough experience to be able to successfully achieve what you needed to."
Decades later, collaboration is still essential as no one label really produces enough quality wine individually to leverage off. Pulling together, Central Otago's winemakers get somewhere.
This week, the Central Otago Winegrowers Association is hosting 16 New Zealand and Australian wine influencers – the sorts of people that decide wine lists in some of the countries' top restaurants.
It is an annual exercise with each local label putting forward its wish list of who should receive an invite.
Mr Dicey says this year someone from one of Australia's most iconic restaurants, from Sydney, is in town.
"Their most expensive wine by the glass is $600-plus Australian dollars…He plays at the very, very small, very pointy end (of the market). For him to be able to come to us, well, no individual producer would have been able to entice him."
Globally, when wine people turn their minds to New Zealand, they think Marlborough sauvignon blanc, then Cloudy Bay – a phenomenal marketing win – and then Central Otago, Mr Dicey says.
"Despite Queenstown, we really are, from a wine perspective, in the middle of nowhere. New Zealand is already a cork floating on the ocean in the back of beyond, and then Central Otago is the next back of beyond.
"To get people here is very, very difficult and expensive…but by bringing people here we can make them our biggest advocates, and that's money well spent.
"We've worked really hard as a group to try and pull that together, and it's been extraordinarily successful."
Tiny, but mighty
Donald van der Westhuizen is an ecologist turned winemaker at Moko Hills winery in the hills of Bendigo above Lake Dunstan.
He is an up-and-comer, producing no more than 140 cases of pinot noir and chardonnay from a single vineyard established in 2017 on Cromwell's outskirts.
It is a side hustle – he also works for Mr Dicey.
As Kiwi and international buyers move from label to label, wine glass in hand, at the wine retreat's 'grand tasting', Mr van der Westhuizen and Mr Dicey are, in a way, competing for sales.
"He allows me to come to these events," Mr van der Westhuizen says, "He gives me the annual leave."
As a fledgling label owner, there has been plenty of support, borrowing of equipment and passing on of knowledge, despite the fact he may well one day compete for a share of the market, he says.
"Everyone here, you don't even have to call ahead, you can just knock on their door, and take a wine, have them taste it, and basically discuss it."
The industry itself is small, but so are the communities that house the labour force behind it, and that helps create a culture.
"People's kids go to the same schools, they know each other as friends, they play sport together."
In tough times, the community rallies. Recently, when high winds flattened a Bannockburn vineyard with grapes still on the vines, workers from neighbouring businesses helped with the clean-up.
The smallness of the industry and the quality of its product also goes some way towards cushioning it against a need for fierce competition – there's not a glut of wine and Kiwi and global buyers are thirsty for it.
"We're always going to be small - 2,000 hectares out of, I think we're sitting at, around 46,000 hectares in New Zealand and then New Zealand itself is less than one percent of the global wine production. So, in the grand scheme of things, we're tiny."
No one player is really big enough to go it alone in the market, especially when it comes to marketing themselves to a larger audience.
"Historically, it was such a small industry that they had to work together to achieve what they have achieved."
Selling the region, not just your label
Steve Farquharson owns Wooing Tree Vineyard with his wife Thea.
They've transplanted 20,000 vines from their original central Cromwell patch to make way for hundreds of new homes and are now making wine from grapes grown on 17-hectares nestled under the Pisa range towards Wānaka.
He says over the years he has become a champion for the region alongside championing Wooing Trees wines, and that's pretty standard locally.
"Even though we're trying to sell our own brands, we're also trying to sell the region."
Coming together as a collective appears to be something of a Central superpower, which others haven't been able to copy well.
Further north, for example, another wine-growing region can't even decide on its name – is it North Canterbury or Waipara?
"Other wineries in New Zealand are quite jealous of what we do," Mr Farquharson says.
"You've even got big brands here (in Central) that are part of this group because they see how good it is."
But, he is very clear, competition remains, especially for the trade market - everyone is aiming to get their wines in front of key buyers and onto restaurant wine list.
"We've all got great wines, but you've still got to sell it."
Mr Dicey acknowledges the industry can feel like a "family" and, as with any family, there can be "squabbles".
Over the years, however, most have realised everyone benefits from being "team players", rather than "elitists", he says.
Wine royalty toes the line
Bigger players are entering the local scene – in 2019, the sale of the Dicey family's Mt Difficulty vineyard to Foley Family Wines of the United States for $52 million was approved by the Overseas Investment Office; last year, French wine producer Edmond de Rothschild bought Central Otago vineyard Akarua Estate.
Mr Dicey says he's watched them "play the game harder than some of the locals", hosting tastings for neighbouring vineyard workers and "working extraordinarily hard" to understand and be a part of the local wine community.
Akarua's domestic sales manager Californian Allie Davis says the thought of the Rothschild family coming in felt "quite daunting" but, despite its credentials as something close to wine royalty, she hasn't seen it throwing its weight around.
If anything, it is treading carefully, keen to capture the secret ingredient that makes wines from Central Otago just so good.
She gives the example of a growers meeting hosted in Bannockburn right before the sale went through.
"Our managing director was there and someone said, 'Oh, you're here, you're going to teach us to make in the Burgundian style', and he was, 'No, you're going to teach us how to make Central Otago wine'."
Ms Davies has grown up professionally in the business, starting age 20 as a host at Akarua's cellar door and working her way up.
From day one she was encouraged to forge connections, ask questions and expand her wine knowledge – not just of the stock in Akarua's cellar but others in Central Otago.
"It's a nice, really collaborative community, so it's been amazing to learn and grow."
After deciding on a job in the wine industry after finishing a graduate degree, Ms Davies' parents, big pinot noir fans, suggested there was just one place in the world she should head to for work experience – Central Otago. She hasn't left yet.
Maelle Souames works for Rothschild in France, cutting her teeth in the Boudoir region.
The acquisition has provided her the opportunity to come Downunder to learn more, leaving the wine "old world" for the "new" for a stint.
She says there is "a good vibe" in Central Otago.
"I'm learning a lot, and all the people are very welcoming. They work together even though they all work for their own brands."
One big experiment - that worked
Aleksandr Shchepetkin is the sommelier at top Auckland eatery The French Café.
He has drunk plenty a Central Otago drop, but this week was his first visit to the region.
He says he can get pretty "geeky" about wine, able to talk with customers about the intricacies of the production process, but nothing beats being on the ground and experiencing the local industry first hand.
"I'm 24 years old, the majority of my customers have been drinking wine for longer than I've been alive. There's nothing I can tell them about what a particular wine is that they wouldn't already have heard somewhere or they wouldn't just taste in it, but what I can do is tell stories."
He has spent the last three days amongst the vines, with growers and winemakers, hearing them talk about the way they work and seeing it in action. Gathering stories, and, of course, drinking wine.
The "togetherness" of the players locally has taken him by surprise.
"It's not them by themselves trying to push their own agenda; It's also them all together saying, 'Hey, this is what we've got and we are really proud of it'.
"It is crazy how much they trust in not only their own wines, but their neighbours."
He thinks some of this culture stems from the region being small and boundary-pushing from the get-go.
"It feels like they all tried one big experiment, and it worked out."
In the restaurant scene, he says Central Otago is synonymous with quality pinor noir, and when you think things only really kicked off in the 1990s, it is still a baby.
"Thirty years may feel like a long time, it is longer than I've lived, but in the grander scheme of things, when you talk about Burgundy - 2,000 years. We do not have that time but we have this quality already in that short a time, it's honestly remarkable."
Main image (Supplied): Donald van der Westhuizen at his family's Moko Hills winery in the hills of Bendigo on the outskirts of Cromwell.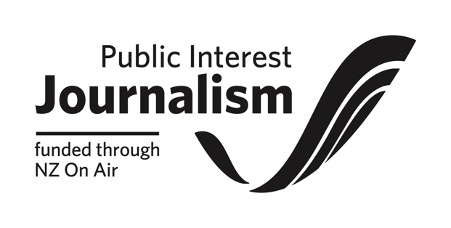 ---