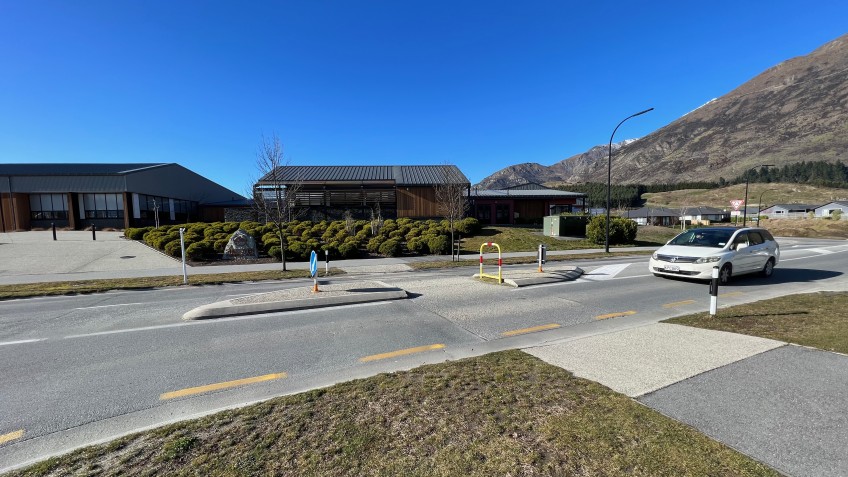 Speeding cars, no school crossing frustrates Shotover mum
---
Living across the road from the local school should make drop off and pick up a breeze, but one Shotover Country mother says speeding cars and the lack of a safe place to cross the road makes her daughter's school commute difficult.
Chenin Madden reckons more priority needs to be given to making public spaces safer for children, especially in Queenstown's family-friendly newer subdivisions.
For three years she has been asking authorities to consider a pedestrian crossing on Stalker Road in Shotover Country.
"It still blows my mind that this wasn't put in place prior to the construction of the school or Gems (preschool) right next door."
Ms Madden says her daughter asked after a year or so of starting school why she she wasn't allowed to walk there on her own.
"I told her it was because there was no crossing. As six year olds are so matter of fact, she asked why they didn't just put one in and I thought that was a very good question."
With a nearby roundabout and various entry and exit points, plus school congestion and parked cars obscuring lines of sight, stepping out onto Stalker Road can "sometimes be a guessing game", Ms Madden says.
However, despite having received complaints about safety of children around the school, the Queenstown Lakes District Council says a request for a pedestrian crossing on the road needs to be weighed up against other public works projects.
QLDC roading engineer Hugo de Cosse Brissac says in discussion with the school a safer crossing on Stalker Road has been added to the council's works programme.
But it will need to be assessed against other road improvement wish list items during the development of the next long term plan, when decisions are made on how to divvy up ratepayer spend for the next decade.
This process happens every three years and crunch time will roll around again next year.
However, the wait and will-they-won't-they do it doesn't sit right with Ms Madden.
"It's just getting frustrating because everyone's on the bandwagon about council spending money elsewhere on inappropriate stuff. And now it's the safety of people, not just children, because everyone uses that crossing, and you can't prioritise that?
"To me, it should be mandatory, if you've got a primary school it should have a pedestrian crossing. It's not rocket science."
The QLDC points out Waka Kotahi has worked recently to lower speed limits around Kiwi schools, with restrictions in place outside Shotover Primary School.
Yet Ms Madden continues to see bad behaviour from motorists and says some of the worst offenders are parents, running late to get their children to or from school.
Mr de Cosse Brissac says his team's preference would be for a 'Kea Crossing' to operate outside the school on Stalker Road.
That would see a manned patrol with 'lollipops' to stop traffic to allow school children to cross safely at either end of the school day, but outside of those times the crossing point would operate like any other section of road.
However this option relies on already stretched school resources.
Shotover Primary School principal Ben Witheford says the school does run one such crossing, after school only, around the corner on Jones Avenue, where most of his pupils come and go from.
Police train older school children to help run it under the supervision of an on-duty teacher.
Outside the school on Stalker Road, there is actually the infrastructure ready and waiting for a similar set-up – the council has installed poles for footpath flags and stop-go 'lollipops' to be secured to.
But Mr Witheford says Jones Avenue poses a greater risk to members of his school community.
"Most of our families, whether they're driving, riding, scootering, walking…that's where they come from and there are significant safety concerns around there because the traffic flow is phenomenal."
He says the broader issue for him is a lack of planning for parking in subdivisions like Shotover Country, especially in the vicinity of a school.
"The subdivisions are built with pretty narrow roadways…cars can't park safely given that we're a school of 600 kids today and we're supposed to go to 900 eventually."
The principal says he is not aware of any near-misses between vehicles and school children on Stalker Road.
It is backed up by area road policing manager Senior Sergeant Steve Watts, who says police "have not received any complaints about this particular stretch of road that would give us cause for immediate concern".
However he says "everyone has an important part to play when it comes to road safety - particularly around schools".
Children walking alone to school should know what their safest route is, and that includes the best place to cross any busy roads, he says.
"If you are walking your children to school, make sure you get them into good habits and remind them to look left and right and look out for cars.
"Anyone in the community that has concerns about the safety of a particular stretch of road should make sure they get in touch with their local council, Waka Kotahi, or police if it relates to a specific incident."
Main image: The crossing point outside Shotover Primary School on Stalker Road, ready and waiting for a pedestrian crossing.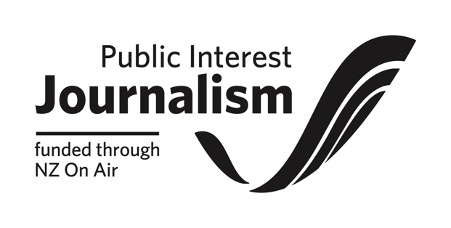 ---