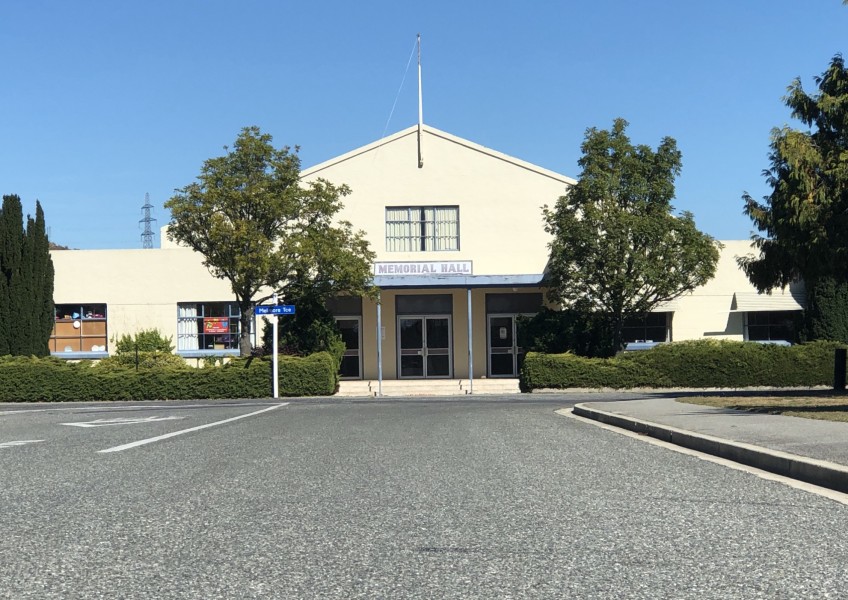 Search begins for Cromwell hall architect
---
The CODC has put out a call for an architect to deliver a new hall for Cromwell.
Prospective contractors have until the start of November to throw their hat in the ring to steer the $16-million project, which includes the demolition of the old Cromwell Memorial Hall.
It's an important milestone in a project that has involved decades of indecision.
Cromwell Masterplan project manager Darren Penketh, the Central Otago District Council staffer who's in charge of the hall project, says council is seeking an architect who'll provide value for money, sustainability outcomes and a design that connects to the region.
Mr Penketh is a recent recruit to CODC, shifting for the role from Taupo, where he worked for local council and was involved in several high-profile civil construction projects.
When it comes to a new hall for Cromwell, he says he's up to speed with the strong community sentiment to "get on with it".
Securing an architect to design and contract manage the build for the Melmore Terrace site is doing just that, he says.
Council plans to award a contract by the end of November, with the successful architect then leading the design phase of the project from later this year.
They will need to collaborate with representatives from community groups shoulder tapped by council, including the Cromwell Cultural Centre Trust, the Cromwell Museum, the Cromwell Town and Country Club, the Fine Thyme Theatre Company and the Cromwell RSA.
Cromwell Cultural Centre trustee Jessie Sutherland says she welcomes the opportunity for work already undertaken within the community in recent years to be integrated into the design phase.
"It's great for Cromwell to be at this point in the project."
It's hoped demolition and construction will start in July next year.
To qualify for the role, an architect will need to have $5 million of professional indemnity insurance and experience with projects of similar scale, and they must commit to delivering the services required in person in Cromwell as reasonably required.
Main image (photo Kim Bowden): Its days are numbered - demolition of the Cromwell Memorial Hall is set to begin mid-2022 and an architect is being sought to lead the build of a replacement community hall on the site.


---