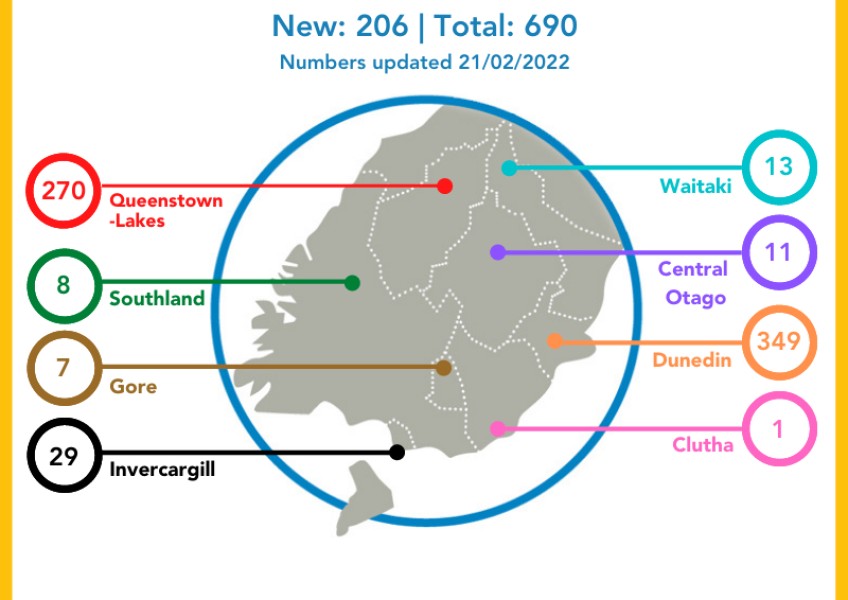 SDHB: Hundreds of cases go undetected
---
Health officials in the south are estimating for every confirmed case of Covid in the community there's approximately one more in hiding.
Plus, testing facilities are stretched and PCR testing will be ditched in favour of the quicker rapid antigen tests (RATS) for some people.
The Southern District Health Board has reported 206 new confirmed community cases of Covid-19 today, bringing the official tally of active cases in the region to 690.
However, the SDHB warns the reported number of cases is not reflective of the true number of cases likely across the district.
"It is estimated that total case numbers in the Southern district are closer to 1,200 with escalating numbers in the last two day."
In a statement, the SDHB says people should be vigilant when out and about, especially in Queenstown.
"Covid-19 is widespread, and we all run the risk of being exposed."
Twenty-six of today's new confirmed cases are in Queenstown-Lakes, taking the area's active total cases to 270.
In Central Otago, there are two fresh cases, with 11 in total.
Current cases as of 11.59pm, February 21, 2022 reported by the Ministry of Health (Source SDHB)

| | | |
| --- | --- | --- |
| | Total new cases | Total active cases |
| Southern District | 206 | 690 |
| Central Otago | 2 | 11 |
| Clutha | 0 | 1 |
| Dunedin | 162 | 349 |
| Gore | 2 | 7 |
| Invercargill | 8 | 29 |
| Queenstown-Lakes | 26 | 270 |
| Southland | 1 | 8 |
| Waitaki | 3 | 13 |

Please note, the Ministry of Health's daily reported cases may differ slightly from those reported at a DHB or local public health unit level. This is because of different reporting cut off times and the assignment of cases between regions, for example when a case is tested outside their usual region of residence. Total numbers will always be the formal daily case tally as reported to the WHO.
Labs throughout the south are at capacity due to high demand for PCR testing, and changes are underway to introduce more widespread use of RATS, the statement says.
"Some symptomatic people who go to a community testing centre will receive a RAT from now on.
"This will mainly include younger adults."
Anyone who tests positive by taking a RAT should report the result by calling 0800 VIRUS19 (0800 847 8719).
"This ensures you are registered as having tested positive and will mean you are linked in with all appropriate care and support that you and your family may need."
Those who test positive via PCR testing will receive notification of this via text message, and they then need to do an online survey at a supplied link as soon as possible, the statement says.
"Lab staff are doing an amazing job to process the huge demand.
"Please be patient in waiting for your results.
"Healthcare teams across the Southern district are working hard to get these to you as soon as possible."
Staff at a testing station or GP clinic will direct people to the correct test for them, the statement says.
"If you are not symptomatic, or are not a close contact, you do not need to get tested."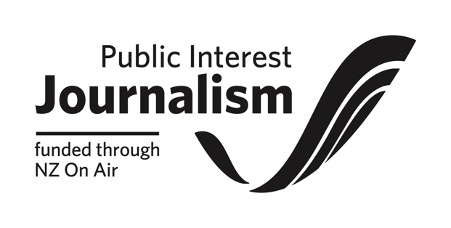 ---