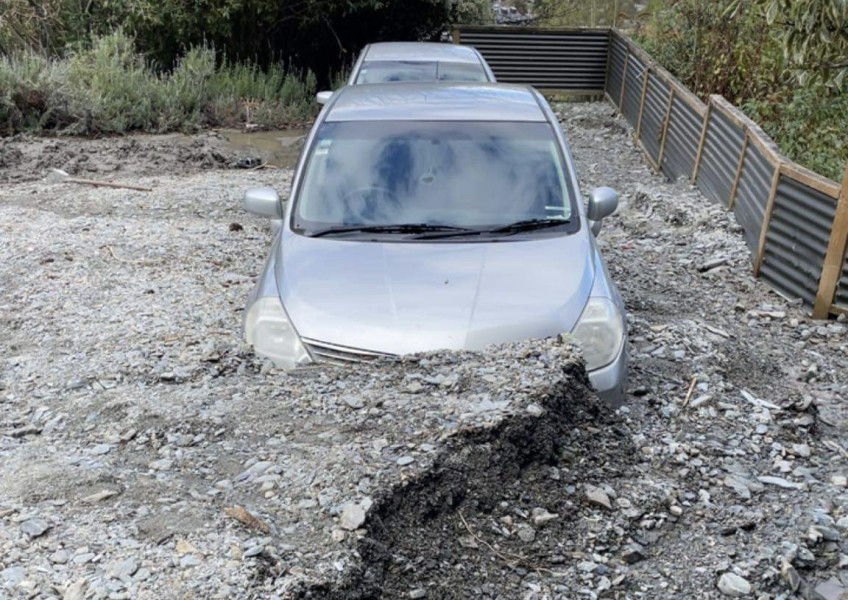 Hazard report: QLDC told of Reavers Lane's 'high risk of death'
---
A 2021 council-commissioned hazard report identified "high levels of risk to life and property" from rockfall and debris from the alluvial fan located above Reavers Lane, an area which suffered heavily in last week's rainstorm.
Completed by natural hazards experts BECA, the report details the Reavers Fan is so risky, it is more likely to cause death than cancer or a car crash.
The report, which also also details the risks of adjacent Brewery Creek, was presented to councillors in June of last year.
It recommends a variety of mitigation measures, including installing rockfall fences and district plan zoning changes, with the total list of recommendations coming with a $100 million price tag.
Speaking to Crux today, almost a week after Reavers Lane and surrounds were evacuated overnight last Thursday, Mayor Glyn Lewers says the suggested mitigation measures represent "very large investment and engineering works".
Last Friday morning, the mayor declared a state of emergency in Queenstown after the emergency evacuation of more than 40 people from the Reavers Lane area, in addition to close to 70 people evacuated from Brecon Street, closer to the town's CBD.
A culvert above Reavers Lane, designed to direct stormwater into a drain, failed in the deluge, forcing the flow of water on one of the wettest days in decades down the street and into homes, carrying with it enough rocks and debris to bury vehicles.
A contractor still on clean-up duty at the site this morning told Crux the culvert was already partially blocked prior to the weather event and only got worse as more debris came down the hillside, further choking it up.
Mayor Glyn Lewers confirms the blocked culvert was an exacerbating issue during last week's rain, but says there's still unanswered questions about exactly why so much debris ended up coming down the hillside.
The council has had a geotechnical expert at the site this week, assessing whether the debris that washed down was from the identified Reavers Fan or whether there is another explanation - a gully emptying or something similar, the mayor suggests.
In the initial aftermath 12 properties on Reavers Lane were either red or yellow stickered - red meaning no access and yellow, restricted - but this number has since been reduced to just two yellow-stickered properties.
Crux knows of a tenant renting out one of the remaining yellow-stickered properties - a unit - who has been able to retrieve their belongings, but cannot move back into their home for now.
Jasper Thompson is a relation of the unit's owner and came to town to help with the clean-up. He says "there was quite a bit of damage to the interior" of the unit, as well as the outside.
"The cars in the driveway were covered in stones and mud," Mr Thompson says.
Further down the road, Reavers Lodge also suffered damage after water flowed down into its carpark, flooding the inside of the building. Some rooms are unable to be rented out as they await repairs.
After the hazards report was presented to councillors in June 2022, councillors voted unanimously in favour of an 18 to 24-month 'further work' programme which would further investigate the risks of the Reavers Fan and Brewery Creek hazards and solutions to protect against them.
Mr Lewers says the council is still in the process of carrying out this work, and last week's weather event can give "evidence-based" data for the associated risks.
He says there is nothing the council can temporarily do to mitigate Reavers Fan risks before this programme is complete.
"It's one of those things, you've got to do all of them (mitigation responses), there really are no minor improvements."
In preparing the report, the community was also consulted on the impacts of the Reavers Fan, as well as nearby Brewery Creek, in November and December 2021, with 71 homeowners and other stakeholders giving their feedback.
The consolidated feedback document states there are 14 properties at high-risk of damage from the Reavers Fan, plus a further 12 at moderate risk and 35, low risk.
Feedback shows there is "considerable concern" amongst residents and stakeholders about the hazards and their implications for personal safety and property value.
"This includes concern that, since the hazard has been identified, inaction would be detrimental to property values and create uncertainty, making it hard for those who own property in the hazard area to sell."
It says almost none of the 71 consulted regarded the risk as acceptable, and that mitigation measures were required.
The summarised community consultation report says that those most concerned were homeowners who lived in their own homes.
Main image (Supplied: Jasper Thompson): Parked cars on Reavers Lane are inundated with mud and soil after heavy rainfall and flooding, Friday, September 22.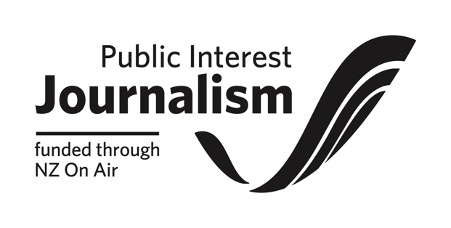 ---