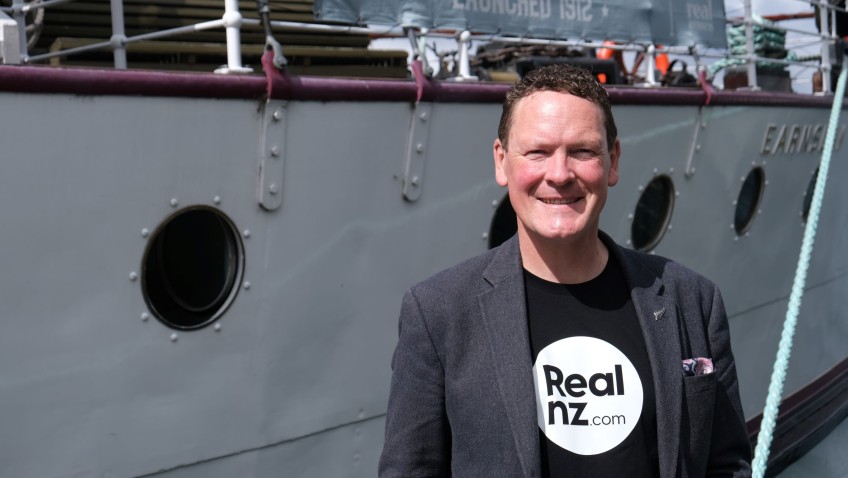 RealNZ CEO Stephen England-Hall resigns
---
Stephen England-Hall is leaving RealNZ after two years as the chief executive of the Queenstown-based tourism company.
Mr England-Hall took the top job in the midst of the Covid-19 pandemic in February 2021, with New Zealand's borders closed to the international tourists that had made up the bulk of business.
In a written statement, RealNZ chair Martin Dippie says the board has accepted Mr England-Hall's resignation today, citing family circumstances as the reason for his departure.
The statement reflects on the challenges Mr England-Hall was brought onboard to work through, coming into the role in what were immediately difficult times.
"He was tasked with creating a path forward for the group of businesses to help them navigate the ravages of the pandemic and establish a new foundation for a sustainable recovery.
"Under England-Hall's leadership over the last two years the company has restructured, rebranded, refinanced and recapitalised, regrown revenues and is now on a path to recovery, entering the second half of this financial year materially ahead of plan."
Under his leadership, the company went from "Wayfare" to "RealNZ", a simplification for what had become a cluttered mix of brands and businesses, including Real Journeys, Go Orange, Cardrona Alpine Resort and the International Antarctic Centre, operating under the corporate Wayfare identity.
He also oversaw the capital raise that introduced private investors to the closely held family company for the first time. It was said to be one of the largest private capital raises in New Zealand tourism, bringing in investors including Milford Asset Management, Xero founder Rod Drury, investor Jonty Edgar, developer Martin Dippie, and Sistema Plastics founder Brendan Lindsay.
However, the company is now starting "the next phase" of its "journey", and Mr England-Hall wants to return home to Auckland, where his family lives, today's statement says.
"Stephen has done an outstanding job transforming the company and placing the business on a solid foundation to benefit from tourism's recovery. The RealNZ and Cardrona brands are in great shape to continue to outperform the market," Mr Dippie says.
Mr England-Hall says "as results turn positive and guests return it's a good time to pass the reins to a new leader to continue the journey for this incredible company".
"I'd like to thank the Queenstown, Wānaka, Te Anau and Southland communities for their support of RealNZ during my time with the business and for making me a welcome member of the community.
"I'd also like to acknowledge the faith investors and the Hutchins family placed in me and my leadership team to enable the company's revival. I wish them all the very best for the path ahead."
Mr England-Hall was formerly the chief executive of Tourism New Zealand, and he left that role to take the helm at Real NZ (then Wayfare).
Read more: Stephen England-Hall: How Covid will change NZ tourism forever


---