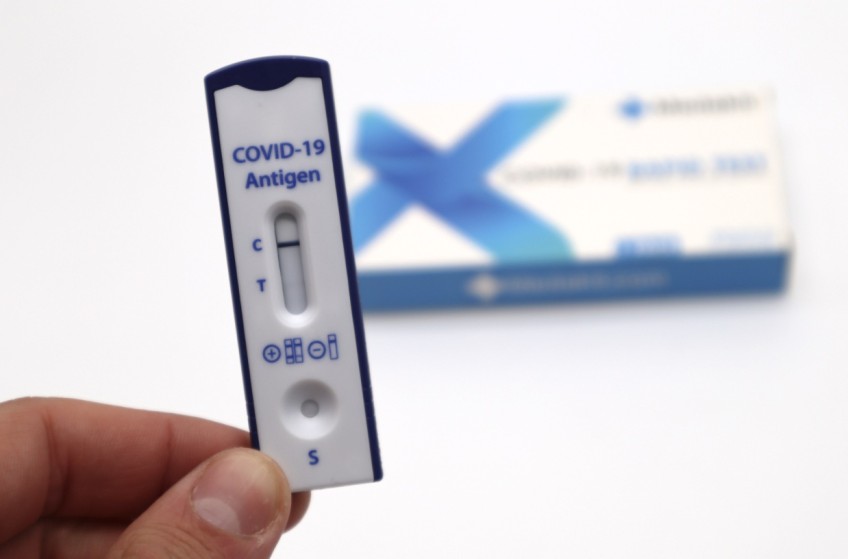 Rapid tests in Milford Sound but not Queenstown or Cromwell
---
With New Zealand moving to Omicron phase two, Rapid Antigen Test (RATs) are set to become an increasingly important tool in the Covid management tool belt, but today tracking down a kit in Queenstown, Wānaka and Cromwell was almost a hopeless task.
Despite a rapidly increasing number of locations of interest, close contacts and confirmed community cases in the Southern-Lakes district, Crux has found just one spot - Aspiring Medical Centre in Wānaka – with a supply of RATs.
Crux has talked to almost all pharmacies in the three towns, and none have RATs either for private purchase or for Government supply.
Several are offering in-store testing for unvaccinated people needing an RAT result to travel domestically or attend court; some have been approached by business owners desperate for test kits; many have their fingers crossed they'll get a supply of either private or Government-issued kits shortly.
Staff at two pharmacies both said they'd been chasing the Ministry of Health for an update on what role their pharmacy will, or should already be, playing in the supply of RATs. They remain in the dark.
One said they often read about new processes in the media first, before they even receive official guidelines.
WellSouth, who runs Covid testing in the Southern region has not been able to offer an answer so far today to our simple question: Where can we get an RAT?
A media spokesperson for the Southern District Health Board has directed Crux's questions regarding RAT supply to the Ministry of Health. Crux has done so and continues to wait for answers.
RATs return results in approximately 20 minutes, and from today they should be available to allow essential workers to get back on the job quickly.
At phase two, the Government's given greenlight to a test-to-return-to-work scheme that allows asymptomatic critical workers deemed close contacts to return to work if they return a daily negative RAT, ditching standard self-isolation guidelines.
The Government's set a broad criteria for critical services that includes health and emergency services, food production and supply chains, social welfare and news media, and businesses have to register to qualify for the exemption then order RATs as needed.
The scheme only clears a worker to go from work and back to their place of isolation – not go anywhere else like the supermarket, petrol station or a mate's house.
The Ministry of Health says workers participating in the scheme are able to collect free RATs from collection sites.
Following link on the Ministry's website, Crux has been able to track down Aspiring Medical as a collection site in this neck of the woods.
Across the Southern region, RATs for critical workers as currently available in Alexandra, Dunedin, Invercargill, Milford Sound, Tuatapere, and Stewart Island, in addition to the location in Wānaka.
As of 1pm Tuesday, there were 450 close contacts isolating throughout the Southern district, and 332 of these were in the Queenstown-Lakes district, and of the 72 community cases confirmed in the Southern district, 56 were located in the Queenstown-Lakes district.
There are 1160 new community cases of Covid-19 across the country today, 39 of them in the Southern region.

---